Love Island star Olivia Buckland's Instagram post banned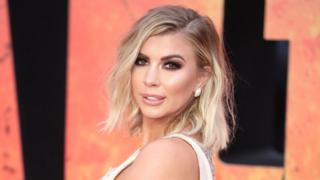 Love Island star Olivia Buckland has had an Instagram post which promoted an eye shadow banned.
It's because it was not clear it was an advert, says the Advertising Standards Authority (ASA).
The post showed Olivia discussing the eye shadow from cosmetic brand W7 along with a caption which included the words: "Can't wait to see what you guys create #BucksBeauty".
She's been told to ensure future adverts are "obviously identifiable".
Warpaint Cosmetics, which goes by the name W7, and Olivia released a joint statement which confirmed the reality star was a brand ambassador for the company.
The brand said Olivia wasn't paid specifically to post on social media and the post was in a "blog style" - which was outside of their agreement.
Warpaint went on to say that the Love Island contestant's relationship with W7 was "sufficiently obvious", but it was willing to make changes to the hashtags on similar posts in the future.
The ASA said the contract between Warpaint and Olivia required her to "promote the brand and products in a positive light at all times".
It said this would "in effect restrict aspects of Ms Buckland's control of her social media content".
It did say that in Olivia's Instagram bio she'd written she was an ambassador for the brand and she had also published two posts announcing her role with the company.
But it said Instagram users who might not follow Olivia could look at her posts without seeing this information.
On Friday, the ASA launched a guide to help influencers and bloggers stick to advertising rules.
Several stars including Made in Chelsea's Louise Thompson, Millie Macintosh and Geordie Shore's Marnie Simpson have been told off for failing to make clear their posts were ads.
Follow Newsbeat on Instagram, Facebook and Twitter.
Listen to Newsbeat live at 12:45 and 17:45 every weekday on BBC Radio 1 and 1Xtra - if you miss us you can listen back here.