This gender reveal party sparked a massive 47,000 acre wildfire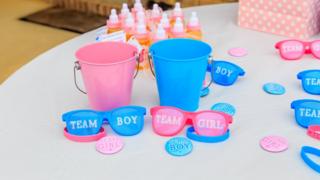 Like many expectant parents, Dennis Dickey wanted the moment he revealed the sex of his baby to be one to remember.
Instead of using an Instagram-friendly pinata cake or balloon, he planned to fire a gun at a target which would explode with either pink or blue powder during a party at his home.
But the target also happened to contain the explosive Tannerite, so his gunshot sparked a massive wildfire that raged for a week along Arizona's Highway 83.
Known as the Sawmill fire, it took 800 firefighters and $8m (£6m) to tackle the blaze in April 2017, which forced hundreds of people from their homes.
The cause of the fire in Coronado National Forest, which was made worse because of the weather conditions, emerged after Dickey's court appearance at the end of September 2018, according to the Washington Post.
Now the 37-year-old US border agent has agreed to make an initial $100,000 payment and compensation of $8,188,069 in monthly payments, though local papers report he might not be obliged to pay the entire sum.
Dennis and his wife's gender reveal definitely got out of hand. We're not sure if it's a story they'll be telling at the baby's birthdays in years to come.
But they're not the only ones who are taking the reveal to a whole new level.
In the US, Google searches for "gender reveal" peaked in the summer of 2017 - months after the wildfire fiasco - and it's a trend that doesn't seem to be going away.
In the UK over the weekend, Everton footballer Jordan Pickford and his wife joined in with an epic party to tell family and friends that they were having a boy.
Featuring balloons, blossoms and "baby Pickford" biscuits, the couple finished it off by popping a balloon filled with confetti - and look as happy as you can get.
On Instagram the hashtag #genderreveal now brings up hundreds of thousands of videos and photos of couples cutting cakes with coloured sponge and opening boxes filled with their chosen colour.
One inventive couple decided to use a chemistry experiment to reveal all.
But this Louisiana couple get full marks for creativity. Mike Kliebert put a watermelon into his pet alligator's mouth and when its jaws snapped the fruit exploded with blue jelly.
The video has been now been viewed over 10 million times on Facebook - but it isn't one we'd advise expectant couples to try any time soon.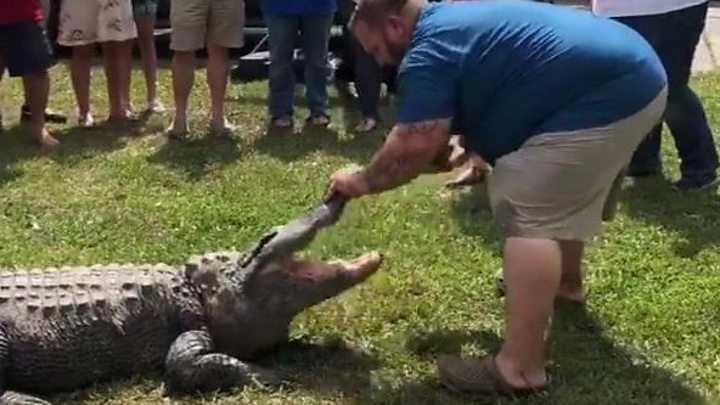 Follow Newsbeat on Instagram, Facebook and Twitter.
Listen to Newsbeat live at 12:45 and 17:45 every weekday on BBC Radio 1 and 1Xtra - if you miss us you can listen back here.