Shiro's Story: The UK rap action drama with Netflix potential
By De'Graft Mensah
Newsbeat reporter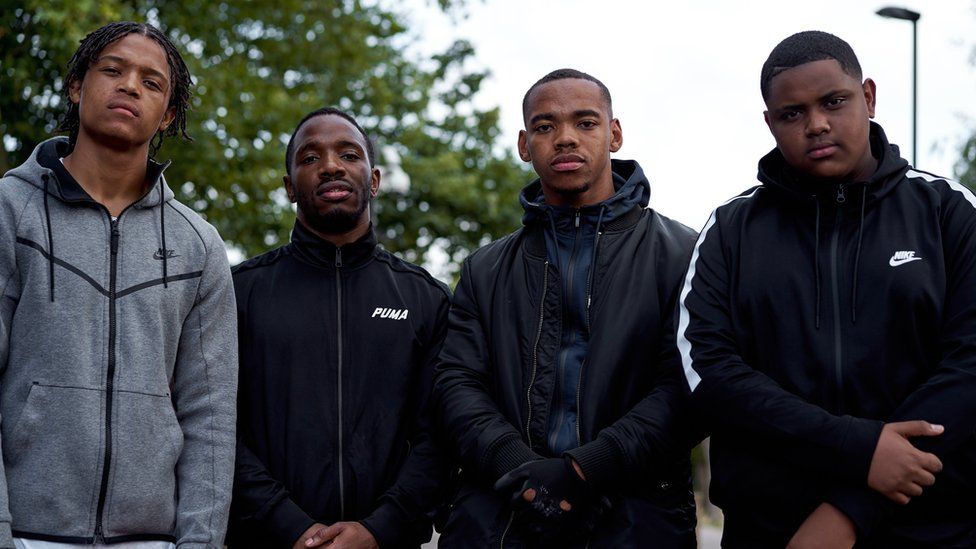 It's a gritty UK drama that's had more than 10 million hits and has seen the likes of Not3s and Headie One make their acting debuts.
Shiro's Story is the YouTube trilogy that fans of UK rap have been talking about all week after the third instalment was released on Monday.
The latest film features everyone from UK artist Cadet to Elijah Quashie - better known as The Chicken Connoisseur, of course.
Rapman, the artist behind the short films, says he now wants to take Shiro's Story to Netflix.
"If you can get one million views in five hours on a show on YouTube that means there is obviously a demand for it," he tells Newsbeat.
The three part mini-series combines the worlds of rap and acting as we follow a character called Shiro - played by British actor Joivan Wade.
Shiro's world is turned upside down when he gets involved in drug dealing and violence, whilst coping with the news his best friend is the biological father of the daughter he thought was his.
Sound a bit far-fetched? Rapman, from Lewisham, south London, says Shiro's Story is inspired by real-life events.
"The talk in the local area was about two friends.
"One found out the kid that he had been raising for years is his friend's child and that was just in my mind.
"I didn't know the details of it but I created the backstory for it to get to that point. So that's where Shiro's Story came from."
What makes Shiro's Story different to other dramas is that there is very little spoken dialogue.
Most of the conversation is done through the medium of rap. Or more specifically, through Rapman's bars.
He sends the lyrics of his songs as a script to the cast members.
"When you see the people miming my words - they have to learn the song.
"They've got to learn the flow."
Scenes of shootouts make up some of show's most fast-paced moments - something Rapman is adamant is a reflection of modern life.
"There's nothing inside there that is fake," he says.
"The barber shop where we filmed a gun scene at, there was a gun shooting outside that barber shop."
Rapman also stresses the violent scenes don't glamorise crime.
"You can make all this money on the streets but what is the point if you've got to fight everyday to protect it?
"I don't see anyone coming off the back of that and saying 'I want to be like Shiro'.
"Nearly losing your life isn't glamorous."
Rapman says he believes there is a need for these type of stories but there's a lack of effort from mainstream media.
"The mainstream channels say they're diverse.
"But you've got millions of people loving this type of show but we haven't got one show anywhere that represents the culture.
"Why can't just before EastEnders or Coronation Street starts we have a Shiro's Story episode?"
Actress Rita Bernard-Shaw, who plays Shiro's love interest Kiera, says the success of the drama proves it could exist on a larger screen.
"We've done our part. We've got the views. If they can't see how crazy that is from no budget and no marketing then we'll do it ourselves."
Rita told Newsbeat how the drama had exposed her to a new type of fame.
"I had no followers before Shiro's Story and now I'm on 20k and I'm just like 'What's going on?'
"I think Shiro's Story is a different kind of cinema that we've ever seen before"
There's just one question on everybody's mind.
Nooooo way! Shiro's story part 3 😮😮😮😢😭😭😭 tears legit came to my eyes 😔😔 there has got to be a part 4 @RealRapman 🙏🏽🙏🏽

— Lee-sha (@L1ESHA85) September 16, 2018
Rapman didn't give much away about a part four, but says he's "been in contact with people" who could possibly help him make it for platforms as big as Netflix.