Jack Whitehall faces backlash as Disney's 'first gay man'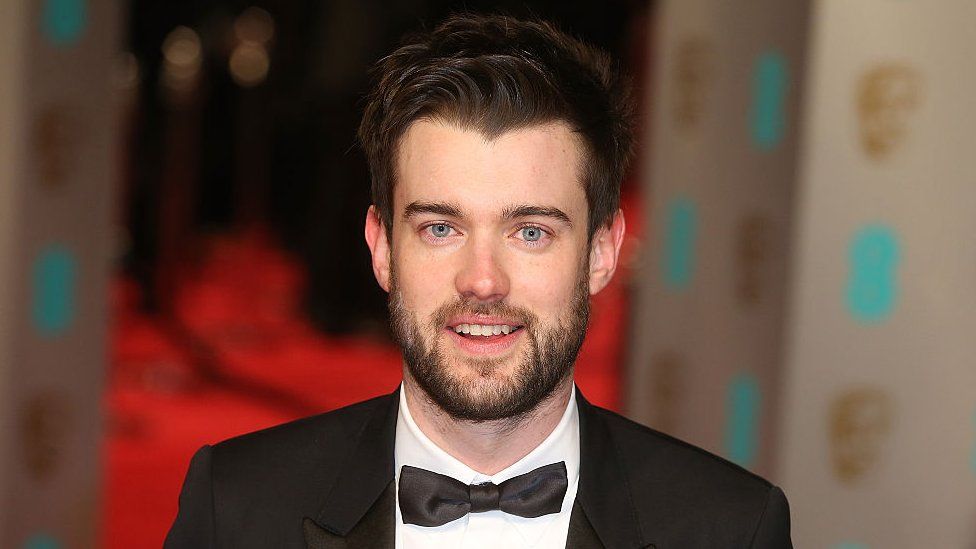 Jack Whitehall has received backlash online after news broke that he'd been cast as Disney's first major gay character in Jungle Cruise.
The comedian wrote that he was "honoured" to be a part of the 2019 film, and it was later reported that he would be playing an openly gay man.
The news has led some people to ask why a gay actor wasn't cast for the role.
Others have argued that hiring gay actors to exclusively play gay roles is "typecasting".
Jungle Cruise, which is based on a Disney theme park ride of the same name, is due to be released in October 2019.
Jack announced that he'd be joining co-stars Dwayne "The Rock" Johnson and Emily Blunt on Instagram.
Was really excited for @JungleCruise but hearing that @jackwhitehall will be doing the usual straight-man-plays-camp-gay-man act has put me off big time. To be queer is NOT a punchline. 😣

— g (@eightlegsright) August 13, 2018
Comparisons have also been made between the outrage aimed at Jack Whitehall and that of Scarlett Johansson playing a trans role.
If Scarlett Johansson wasn't allowed to play a trans man then Jack Whitehall shouldn't be allowed to play a gay man. Especially so when you consider there are absolute hundreds of out gay men in Hollywood who are better actors than him

— Sophie WilkINson (@sophwilkinson) August 13, 2018
But others are warning about the dangers of calling for gay roles to only be played by gay actors, since it can lead to typecasting.
Jonah Ford said: "Calling for gay actors to play gay roles will limit gay actors only to gay roles."
He said what mattered was if the "performance was believable".
And some say his sexuality shouldn't matter, since gay actors regularly play straight characters.
Have absolutely no idea why people are kicking off at Jack Whitehall playing a gay character... gay actors also play straight characters... it's all a bit ludicrous

— Tom (@tms96_) August 12, 2018
This isn't the first openly gay role in a Disney movie: the live-action Beauty and the Beast contained an "exclusively gay moment".
But Jack Whitehall's character would be Disney's first openly gay man in a major role.
Newsbeat has contacted representatives for Jack Whitehall and Disney but they haven't responded.