Holiday money: How to get the most from your travel cash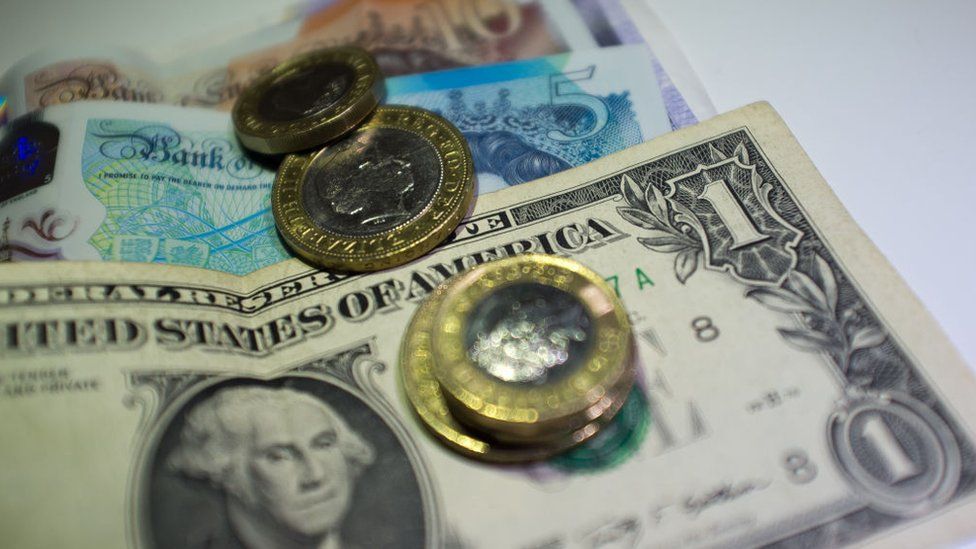 You've heard this a lot over the last few years, but the the value of the pound has fallen again.
It's pretty bad news for anyone going on holiday this summer - but all hope isn't lost.
There are still some tricks and tips to get the most from your money.
For most people under the age of 25, as well as those aged 25 - 34, cash is the most common way to spend abroad, according to a 2018 poll by Money Saving Expert.
"Obviously there's nothing individually any of us can do about whether the pound is rising or falling," says Helen Saxon, who's the site's chief product analyst.
"It's about maximising the amount you get when you do exchange to go overseas."
There are lots of comparison websites available to find out the best rates, both online and on the high street.
"It's best if you are going to get cash to shop around to ensure you're actually getting the best rates rather than walking into a shop off the street and taking whatever rate they're offering," says Helen.
"It'll give you a better idea of what the best rates are and what you should be looking for."
Avoid buying cash at the airport
If you need some currency to take with you, Emma Grimster from Travel Supermarket says "you could end up throwing away money" if you don't plan ahead - particularly if you get your cash from the airport.
Getting it well before you fly will offer more competitive rates and help you avoid changing exchange rates.
"Order it in advance, either delivery or collection," Emma advises.
"You could save up to 10% in some instances."
Helen agrees and says you should "never, ever buy at the airport".
If you're in a situation where you haven't sorted anything out and you need cash, she advises to call ahead first.
"If you order ahead you get a much better rate.
"Just walking up to one of those desks in the departures lounge, you're going to get absolutely stung."
Use an overseas travel card
Getting a travel credit card that doesn't charge any transaction fees to get cash out of an overseas cash machine is the cheapest way of getting currency, according to analysis from Money Saving Expert.
You can usually beat the rates on cash with some specialist travel debit cards, which are fee-free for spending overseas.
"What they do is they just give you the master card rate - the rate the banks give each other," Helen explains.
"So they don't actually add any fees onto that."
There are a couple of credit cards that do this too, but Helen warns you'll tend to pay interest on cash withdrawals on those, so it depends if you're going to use mostly cash or card.
Or buy half now and half later
No-one can predict what will happen to the pound a week, month or even a year from now, but if you suspect the rate may go up or down significantly before your holiday, Helen says you can always hedge your bets.
"By that I mean you could buy half now and half later," she says.
"If you've bought half now and the rate goes down i.e. you get less dollars to the pound, then at least you've got half at the higher rate, and similarly if the rate goes up, again you're getting half at the higher rate.
"If you think that the pound's going to get weaker, absolutely buying now can work out for you, just ensure you keep it somewhere safe."
It's not exactly the most exciting bit about going on holiday, but being clued up about the charges involved with withdrawing from an ATM in another country is the best way to avoid any surprise fees.
Whether you're taking a pre-paid card, debit card or credit card, Emma says it's important to know what banks will be charging you.
"Contact your provider, do a comparison or check online."
Consider the cost of living
Attempting to book a holiday, but not feeling super confident with the changing rates?
Emma says you should think carefully about what board you choose when staying at a hotel. For example, all-inclusive may be a better choice - depending on the country you're visiting.
"Consider the cost of living in your resort," she says.
"If you're on a tight budget, all-inclusive is going to be a good option to control the cost in that way."
She also says if you have one, you should make use of the safe in your room, and "only take out as much cash as you need".
A version of this article was published in August 2018.