Call for a ban on people eating dog meat in the UK
By Imran Rahman-Jones
Newsbeat reporter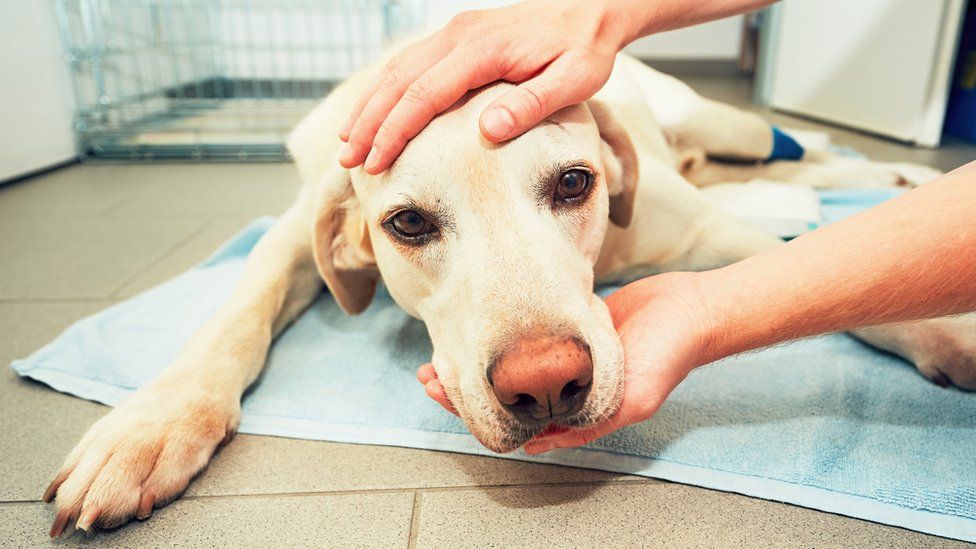 UK law says that you can't buy or sell dog meat, but if you humanely kill a dog you own, you can eat it.
But there have been calls to make it illegal, including from SNP MP Dr Lisa Cameron who believes the public would be "right behind legislation calling for a ban".
A spokesman for the prime minister says the UK has some of the highest animal welfare standards in the world and "we wish to maintain that".
Dr Cameron is the chair of the All-party Parliamentary Dog Advisory Welfare Group.
She told Newsbeat she wants a law banning eating dog meat to be passed quickly, adding: "I don't imagine that there will be any party in parliament which would stand against that."
A ban is also backed by Foreign Office minister and Conservative MP Sir Alan Duncan who told the Sun it is "absolutely right".
Dr Cameron says there has been a rise in the consumption of dog meat in the UK, but two animal welfare organisations that Newsbeat spoke to say that they don't have evidence for this.
The World Dog Alliance says it doesn't know if there are people in the UK who eat dog meat - but still wants it to be made illegal.
Humane Society International told Newsbeat it has "never come across any evidence to suggest that dog meat is being consumed in the UK".
Animal organisations claim that some dogs which are eaten in other countries are stolen pets, are kept in horrible conditions and are tortured before they're killed.
Kike Yuen is project executive at the World Dog Alliance, based in Hong Kong, which campaigns to promote laws on banning dog meat consumption around the world.
The organisation has been lobbying for a similar law in the US. There have been few reported cases of people eating dog in the country.
Proposals for a law banning eating dog meat in America is currently working its way through US Congress.
"The reason why we did the legislation in the United States is because we found that there are some Asian immigrants eating dogs there," Kike told Newsbeat.
He adds: "We are worried that it is going to happen in the UK."
Humane Society International runs campaigns to end the dog meat trade in countries including Indonesia, China and South Korea.
Spokesperson Wendy Higgins says she "wouldn't want anyone to think that dog meat eating is rife in the UK or that it has anything to do with the number of people that we have living in this country from Asia".
She added: "Most people across Asia are united in wanting to see an end to the dog meat trade and I don't see numbers of people from Asia in the United Kingdom having any impact on that whatsoever."
Despite there being no evidence that people in the UK eat dogs, Dr Cameron said "the government has to take action to nip it in the bud".
She added: "I think it's a concern if it is happening at all, no matter where it is happening. I'm not aware that it's linked with any particular groups in terms of research outcome."
Theresa May's official spokesman said: "The commercial trade in dog meat in the UK is illegal, but we will look closely at the decision taken in the US.
"Britain is a nation of animal lovers and we continue to have some of the highest animal welfare standards in the world.
"We wish to maintain that."