Harry Maguire memes himself with 'put the bins out' caption
By Shiona McCallum
Newsbeat reporter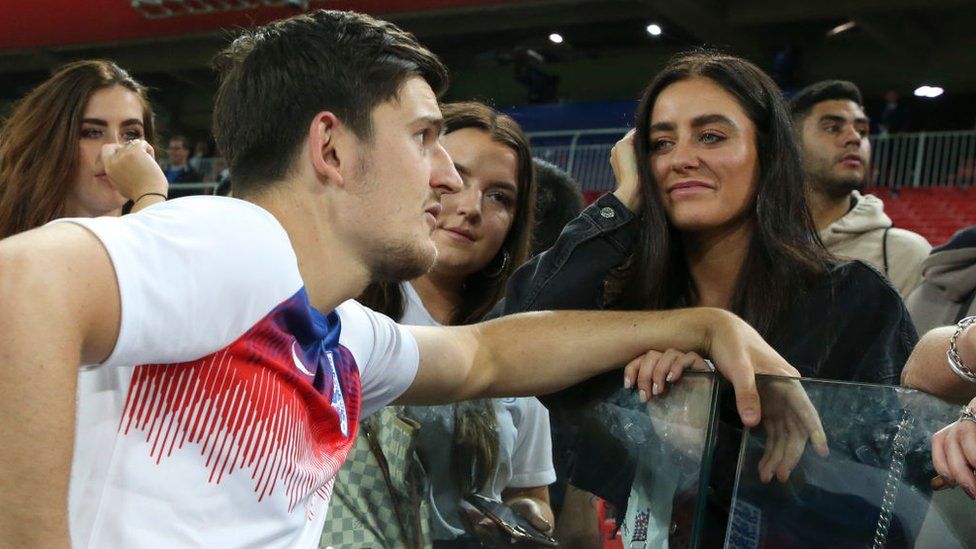 The World Cup has provided the opportunity for so many hilarious memes.
But one in particular keeps getting better and better.
A snap of England's new hero, Harry Maguire.
He was photographed talking to his fiancée Fern Hawkins after the team's match against Colombia.
Following his World Cup goal against Sweden on Saturday, it's been used to make hilarious memes - which even some of the England players have had fun with.
Harry himself got in on the action.
Step up teammate Kyle Walker.
Yeah so a good header doesn't hurt. I mean the moment you head it proper, you feel it's a good one. Know what I mean love? pic.twitter.com/a5b8UqDjv2

— Kyle Walker (@kylewalker2) July 7, 2018
Then came an Anchorman reference.
It sounds like Maguire takes his heading ability very seriously.
It didn't take long for memes about the meme to start cropping up.
That's a reference to the squad's fun with inflatables in the pool a couple of weeks ago, by the way.
And it looks like Harry's fellow defender John Stones wanted to get in on the action.