Who is David Davis and why is his resignation a big deal for Brexit?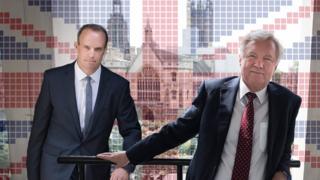 You might have woken up to the news today with a few questions about Brexit.
The person leading the UK negotiations to leave the EU has resigned.
Brexit Secretary David Davis quit because he felt the UK was "giving away too much and too easily" to the EU in the negotiations.
He's been replaced by another Conservative MP, Dominic Raab, who also campaigned for Brexit in the 2016 referendum.
You don't need to be a huge follower of politics to realise that the man in charge of Brexit walking away is a big deal.
Here are four main questions answered.
Who is David Davis?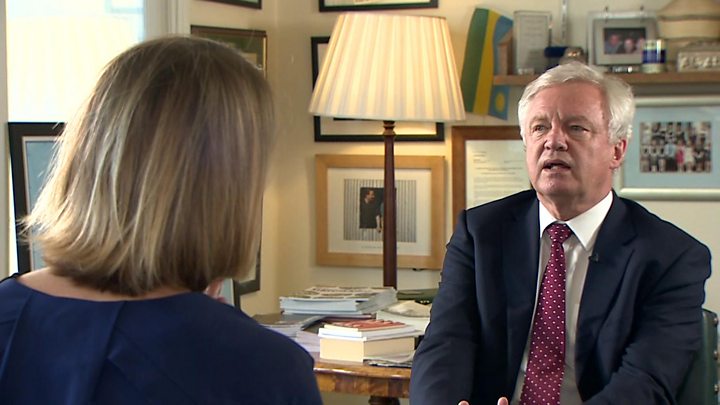 He's a veteran of the Conservative party and has been MP for an area just outside of Hull since the 1980s.
David Davis is known as one of the strongest voices backing Brexit and has always has been.
He's a big name in the party and not afraid of speaking his mind.
So by giving him the top job of leading the UK's exit from the EU, the prime minister hoped she could keep him onside - although this happening was always a risk.
There's been talk of him quitting for months because he doesn't agree with Theresa May's plan for Brexit. The prime minister wants to keep a close relationship with the EU, but Mr Davis has always wanted a clean break.
Why is his resignation a big deal?
The prime minister has always tried to keep a balance of pro and anti-Brexit people in her top team and him quitting messes that up.
That's why she quickly got proud Brexit backer Dominic Raab in as David Davis' replacement.
She will still be worried that other big names may quit which could weaken her position even more.
If that happens, she will be concerned that her MPs may force a vote against her as leader of the party - which could force a leadership election.
The other worry for her will be that people that want the same kind of Brexit as David Davis (and there are loads of them in her party) may feel more powerful and call for her to resign as leader of the party, and as prime minister.
If - and it's a big if - that happens we could see the government collapse and that would mean another general election.
What does this mean for Brexit?
You may be forgiven for thinking this is all about drama in the Tory party and the government - but there's the issue of Brexit.
The prime minister had the backing of her top team on Friday for her plans for Brexit but this all puts that into question.
David Davis took the weekend to decide that he couldn't back her.
It all means that the next time she meets European leaders her position could be tricky as she may look weak.
What next?
It's almost impossible to know.
If another big name quits in protest, for example the Foreign Secretary Boris Johnson, then we could move up a notch in the unpredictability stakes.
All in all, there's a lot of uncertainty and nobody likes that.
Businesses don't want it, the government doesn't and neither does the EU who we still need to negotiate with as we leave.
It may look difficult for the prime minister but she's had her share of problems in the past and always hung on.
In recent times predicting what next in politics is never a sensible idea, and now is no different.
Follow Newsbeat on Instagram, Facebook and Twitter.
Listen to Newsbeat live at 12:45 and 17:45 every weekday on BBC Radio 1 and 1Xtra - if you miss us you can listen back here.