Panic! At The Disco frontman Brendon Urie comes out as pansexual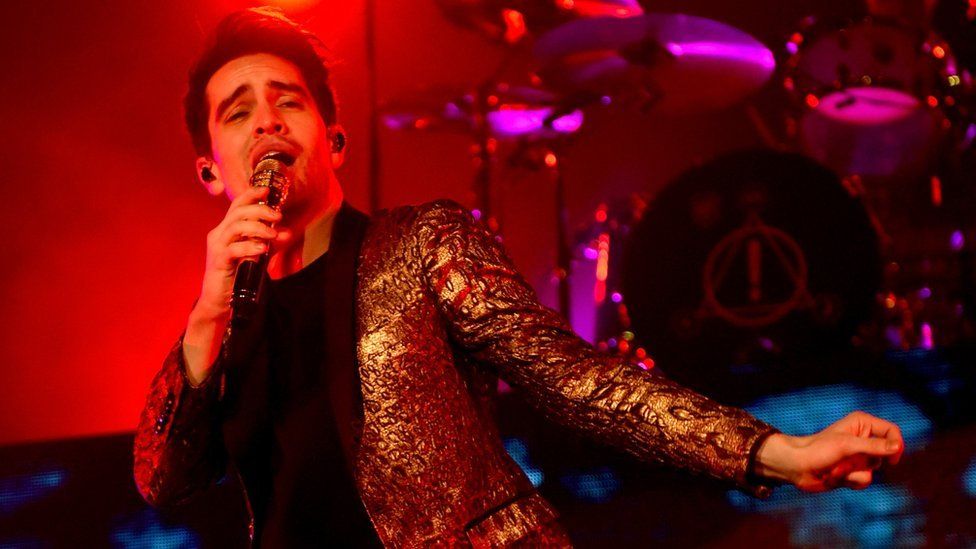 Panic! At The Disco frontman Brendon Urie says he is pansexual.
The American singer, 31, has been married to his wife since 2013 but said he is open to a relationship with people of either gender.
He told Paper magazine: "I'm married to a woman and I'm very much in love with her, but I'm not opposed to a man because to me, I like a person."
Pansexual is when a person is attracted to someone for their personality regardless of their sex or gender.
"I guess this is me coming out as pansexual," Brendon said.
"If a person is great, then a person is great. I just like good people, if your heart's in the right place. I'm definitely attracted to men. It's just people that I am attracted to."
Asked if he ever struggled with his sexuality, he said: "It was never weird for me.
"I know that it made a few people uncomfortable, when somebody gets uncomfortable about me doing what I used to call "stage gay".
"It kind of presses me to want to do it more."
Talking about the band's first headline tour: I would go up to Ryan our guitar player, and like kiss him on the neck or kiss him on the mouth and he would be so mad.
"I was like, 'I just want to kiss you bro'.
"I would hang out with friends and after five or six beers we're just kind of like smooching on each other.
"People just get hammered and fool around."
Brendon has referred to that as being "barsexual" in the past but that's offended people.
"I've said things without thinking about it, not trying to be offensive. I need to apologise for that."
The singer also encouraged men to speak out about sexual abuse and harassment in the music industry while discussing the #MeToo movement.
He said: "I'm sure there is still time where stuff will come out. I don't think it's over by any means.
"The thing that sucks, is that a lot of guys don't speak up.
He adds: "Those guys aren't your friends, they're not good people. They are doing terrible things, tell people about it. Don't protect your friend."
Panic! At The Disco's album Pray for the Wicked is currently number one on the US album chart.
It is the second P!ATD album in a row to debut at the top of the Billboard 200.