Government handling of medicinal cannabis review is called 'cruel'
By Jim Connolly
Newsbeat reporter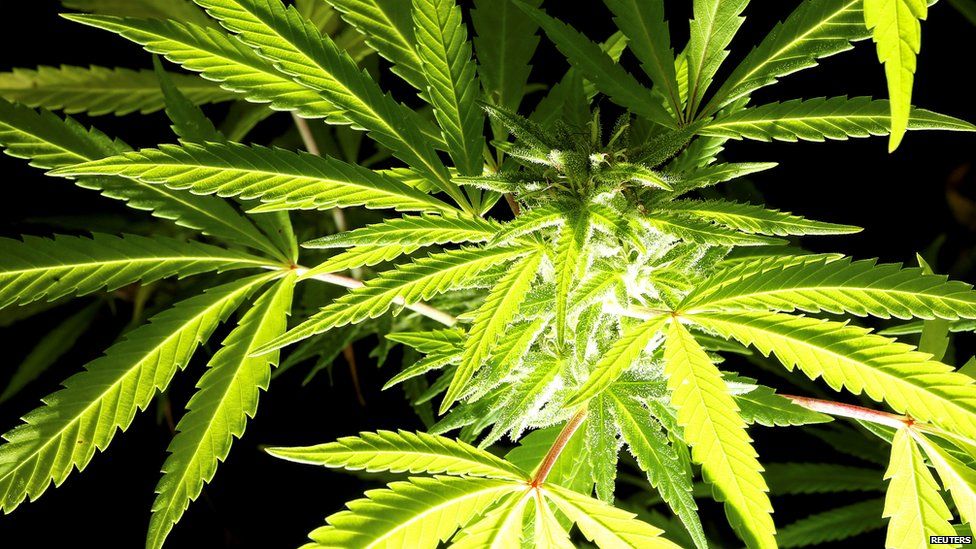 The government's being "cruel" and "flawed" in its handing of a review of medicinal cannabis.
That's what an MP looking into drug policy reform has told Newsbeat.
The government was forced to look at the law after the case of Billy Caldwell - whose mother fought for him to be able to use cannabis oil for his epilepsy.
The Home Office says patients will get "the most appropriate medical treatment as swiftly as possible".
It is currently reviewing the drug and in the meantime has set up an expert panel to look at individual cases.
However, campaigners say tens of thousands of people won't meet the criteria of the panel and will still be forced to buy the drug illegally.
There are also fears the new expert panel won't be able to cope with the number of people coming forward.
The issue was raised by Vice Chair of The All Party Parliamentary Group for Drug Policy Reform, Ronnie Cowan.
The SNP MP told Newsbeat the way things are being handled is "cruel and callous" and says the only way forward is to allow GPs to prescribe cannabis based medicines.
"Put yourself in the situation that you have a family member who you believe can benefit from medical cannabis, and they say that it will be available if you go in front of the panel then you are going to be there."
The United Patients Alliance (UPA), a group set up to change the law on medicinal cannabis, says the current system is forcing people to become criminals.
Alex Fraser, who campaigns for the UPA, was diagnosed with Crohn's disease ten years ago.
He's tried a range of medication to control his condition but says vaping cannabis helps him the most.
"I've had crippling pain which has left me bed bound and unable to work. Cannabis helps my pain, it helps me eat and sleep with very minimal side effects."
He wants to be seen by the government's expert panel, but doesn't think he will meet the criteria.
"The process they have set up is convoluted and complicated for ill people to navigate. It's incredibly frustrating.
"I don't think I will meet the criteria and I don't think I will be seen," he told Newsbeat.
Cannabis is a Class B drug - it's illegal to possess, give away or sell
Possession is illegal whatever you're using it for, including pain relief
The penalty for possession is up to five years in prison
Supplying can get you up to 14 years and an unlimited fine
Giving it to friends, even if they don't pay, is considered as supplying
Alex's local MP, the Green Party's Caroline Lucas, is also a vice chair of The All Party Parliamentary Group for Drug Policy Reform.
She says "the system being put in place is flawed but it's a step in the right direction".
Not everyone is critical of the way this has been handled. The co-chair of newly formed All Party Parliamentary Group on Medicinal Cannabis, Mike Penning, says the past few weeks have seen a big change in attitude.
"It can't be cruel if people like Billy Caldwell are getting the drugs their consultants say they need.
"I think we are a million miles forward than we have been with any government of any persuasion."
Billy Caldwell's mother, Charlotte, is worried that other families in her situation won't have the success she's had.
The Home Office declined Newsbeat's request for an interview and sent us a statement.
"The expert panel of clinicians will advise ministers on applications from senior clinicians to prescribe cannabis-related medicinal products in any exceptional cases and conditions where there is an unmet clinical need.
"We are confident that this will ensure advice to ministers on licensing in these cases is clinically led, based firmly upon medical evidence and that patients and their families have access to the most appropriate course of medical treatment as swiftly as possible."
You can help and information about drugs on these BBC Advice pages.