TRNSMT boss: Festivals have 'a long way to go' on gender balance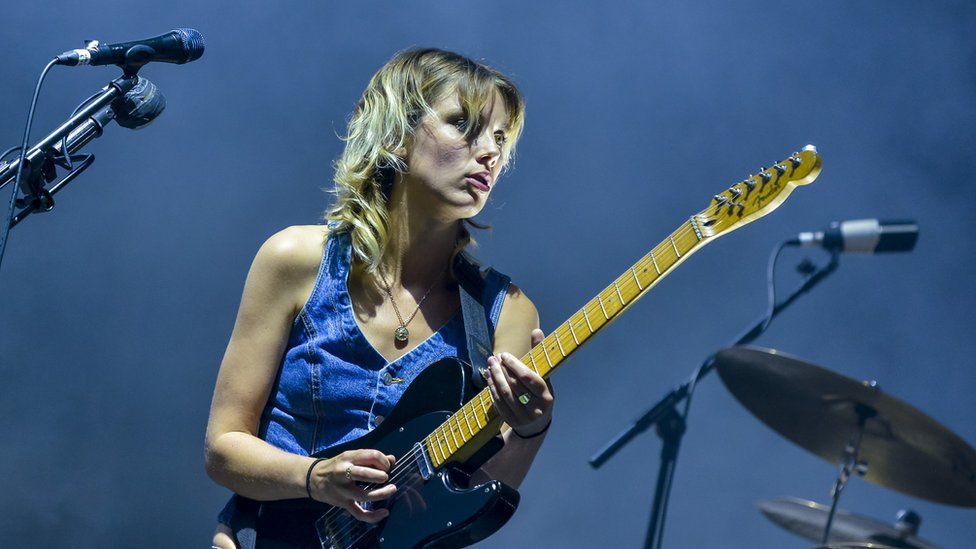 The organiser of TRNSMT has told Newsbeat there's "a long way to go" with gender balance across festival line-ups.
Geoff Ellis says most festival promoters have been trying to "redress a balance".
"We do have strong female representation across the line-up but we're committed to doing more."
This year's TRNSMT includes The Stereophonics, Liam Gallagher and Arctic Monkeys as headliners.
Overall, female acts made up 26% of UK festival line-ups in 2017.
TRNSMT is yet to sign up to the campaign.
"I don't want to put a date on it because I think it then becomes forced," says Geoff Ellis.
"A large portion of our artists are female but it's not 50/50.
"Hopefully we'll have a strong balance next year and we're all working towards having a greater balance.
Geoff says there's a need for more female artists to come through but says "not every female artist who would work at a festival like TRNSMT is necessarily available each year".
This year's TRNSMT line up is male-heavy. But female-led acts like Wolf Alice, Chrvches, Pale Waves, Sigrid and Jessie J are quite high up the bill on their respective stages.
The festival's dance stage features predominantly female DJs.
"We've got to push it and not use women as a token," says Laura Hayden, the singer in Anertos who are on the festival's second biggest stage, King Tut's.
"I think for a long time girls have been dismissed from music. It's something that happens from when you're a kid. You just don't get given that chance.
"It's good to see more and more girls in music and having the courage to step up and do this."
She continues: "You get people saying 'it's a great time to be in a female fronted band', but that's not a genre.
"All you can do is get up on stage and be fearless."
Pale Waves singer Heather Baron-Gracie adds: "The music industry's just a sausage fest all the time. I'm surprised every time I see a woman.
"Schools and colleges need to encourage girls to get involved more.
"It's so heavily dominated by men that women might shy away from it."
Geoff Ellis agrees that the music industry could do more to encourage women.
"We've got to make the culture easier for female artists to come through."
His comments come shortly after Wireless Festival revealed to Newsbeat that it will host an all-female stage at this year's event after criticism over the lack of women on its original line-up.