Wireless Festival hosts all-female stage after controversy
By Kamilah McInnis
Newsbeat reporter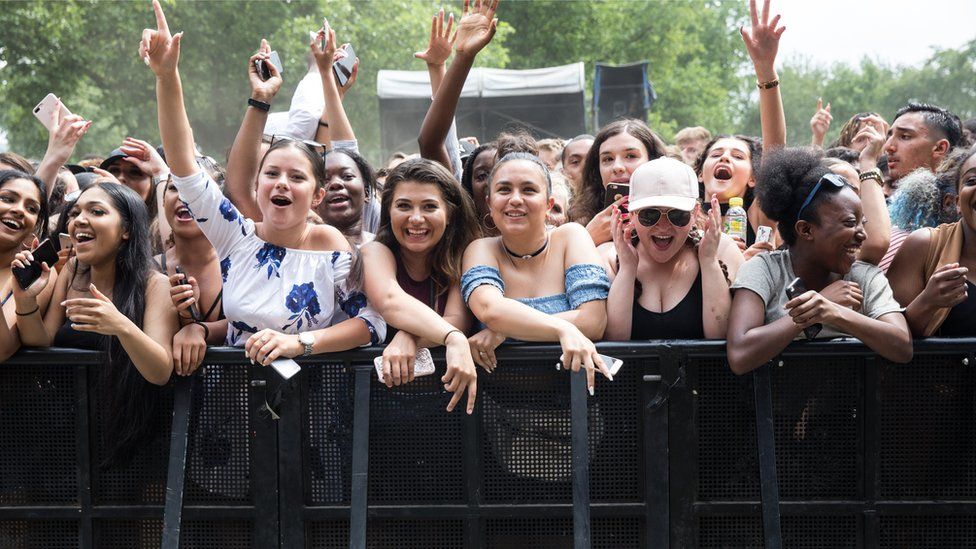 Wireless Festival will now host an all-female stage following criticism over the lack of women in the original line-up.
Only three out of the 37 acts announced in January were women - Mabel, Cardi B and Lisa Mercedez.
Now more than 25 female artists will appear on an alternative stage.
"Shame it's a response to something negative, but it's 100% positive and progressive," says DJ Emerald, who is one of the acts performing.
Bad Gyal, Paigey Cakey, Lady Leshurr and Barely Legal are among some of the other confirmed artists - the stage's line-up has been curated by Rinse FM.
Julie Adenuga will share co-hosting duties with Emerald - who will also DJ on all three days of the festival.
The stage's creation has been fuelled by Smirnoff's Equalising Music campaign, a global initiative addressing the gender imbalance in music.
Its aim is to double the number of female headliners by 2020 in clubs and festival line-ups.
Last year, 80% of festival headliners were male, a BBC study discovered - women made up 26% of UK festival line-ups in 2017.
Lily Allen drew attention to this by sharing a picture of the line-up with all of the male artists removed.
"I remember seeing the flyer with all the male names taken out, it was so shocking to see that and it really hit home," said DJ Emerald.
"Not even the lack of women, but the volume of men. It was just so overpowering."
Despite being booked to play on the stage, Emerald is aware that the all-female stage could be criticised by some.
"I think that this stage we're doing could definitely be viewed as tokenism, but what are we going to do? Not have that stage there and have no women performing at the festival?
"I don't think that's the right thing to do."
Melvin Benn, the director of Festival Republic, told Newsbeat that Wireless originally approached more than 20 female acts, but touring and other commitments meant that they were unable to book them.
"We'd love to see more female acts on the festival roster in the future, however, there is a bigger industry issue at the heart of the debate on line-up diversity, with fewer female acts available at all levels," he said.
"One of the ways Festival Republic is working to combat this problem is through our ReBalance campaign, which offers female artists studio time, mentorship, a spot on a festival line-up and much more."
Wireless Festival is now in its 13th year and will take place between 6 and 8 July in north London's Finsbury Park.