Asos to ban silk, cashmere and mohair from its website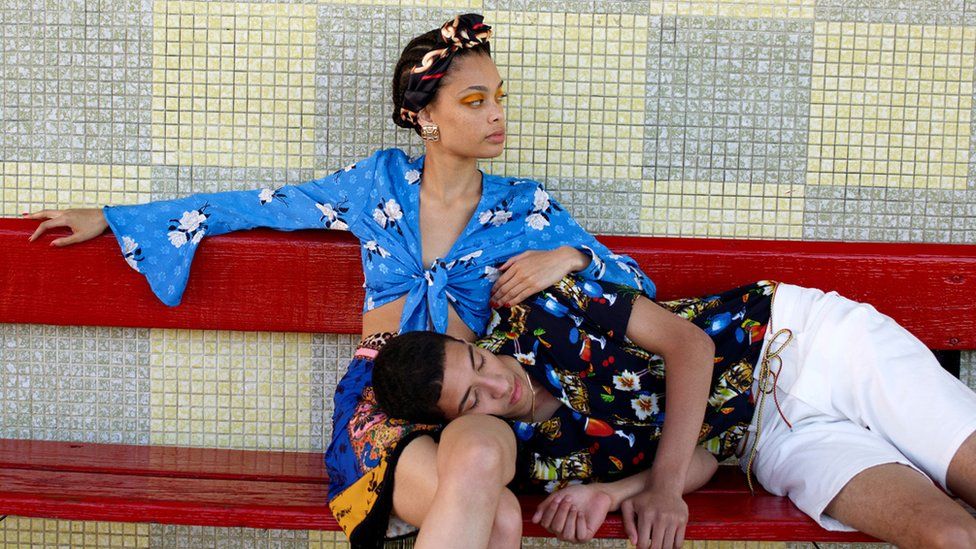 Asos is banning products which contain feathers, silk, cashmere and mohair from its website.
The fashion retailer says it has updated its animal welfare policy and will stop stocking products using these materials by the end of January 2019.
Animal rights group Peta said it "applauds ASOS for leading the charge for compassion in fashion".
Asos has already banned fur, angora and other rabbit hair and products which use materials from vulnerable animals.
Mohair is a fibre used in clothing such as sweaters, hats and other fluffy accessories and comes from angora goats
Cashmere is the hair taken from the undercoat of a cashmere goat
Silk is the fibre that silkworms weave to make cocoons
Down feathers are the feathers which are typically closer to a bird's skin
Under the updated policy, products containing silk, feathers and down, bone, teeth or shell (including mother-of-pearl), cashmere and mohair will no longer be stocked by Asos.
Peta claims that the mohair, cashmere, down and silk industries "exploit countless goats, geese, ducks, and silkworms, causing these sentient beings unnecessary pain and suffering".
Brands including Topshop, Gap, Zara, Boohoo and Primark have all pledged to stop using mohair.
The move has mainly gone down well with people on social media.
Wow that's a huge step! 👏🏻 Hopefully they'll be completely animal product free soon! @ASOS

— Carly Halliday (@akindfind) June 18, 2018
🙌🏼🙌🏼 yes ASOS for doing this! All brands should follow this path ... I can't believe in 2018 we still have to debate animal welfare all for the sake of fashion https://t.co/AS8c1WZymG

— ezrea (@ezreaa) June 19, 2018
Newsbeat headed out onto the high street to get the reaction of shoppers too.
Thomas, 33, said he was "delighted" by Asos' decision and that "anything that discourages the hurting or harming of any animal is good".
But he admitted he was confused by the decision to no longer stock silk.
"They're insects, I don't think silkworms are going to notice. I think sentient animals definitely, but things like worms - it's not going to be such a big deal is it?"
Natasha, who was out shopping for shoes, said she's "not particularly" against buying animal products but doesn't think there's much point as there are enough fake alternatives available.
It's been suggested brands are responding to consumer demands for clothing that is considered to be more ethical.
However, animal products - such as fur - still make regular appearances in many high fashion shows and supporters argue it is more environmentally-friendly than synthetic alternatives.
Listen to Newsbeat live at 12:45 and 17:45 every weekday on BBC Radio 1 and 1Xtra - if you miss us you can listen back here.