Channel AKA: The TV station that gave grime a home
By Gena-mour Barrett
Newsbeat reporter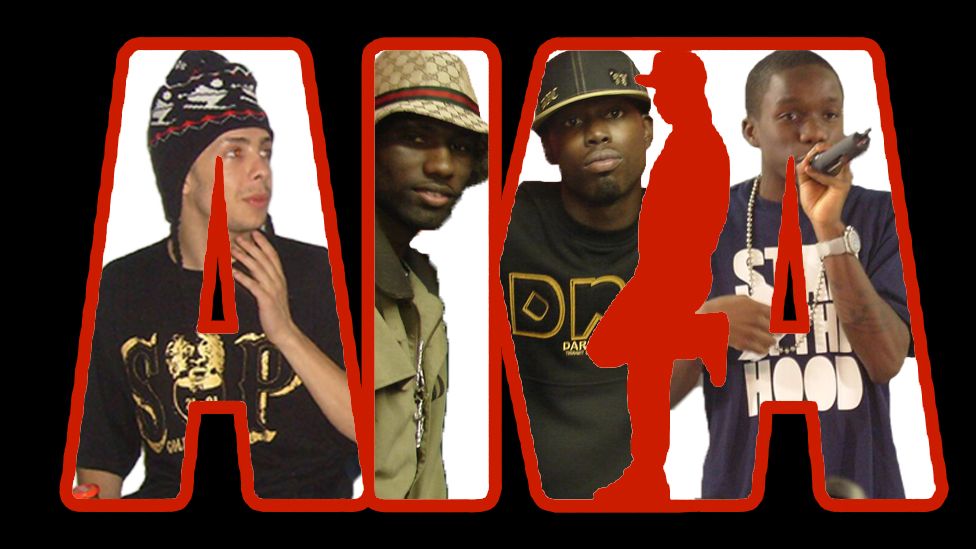 A "home for urban music and grime": that's how former Channel AKA manager Cat Park hopes the platform will be remembered.
The TV station formerly known as Channel U announced its closure on 1 June and will be replaced by Massive R&B.
"It was the catalyst for all the other artists that are out now," says Wong Williams, a grime artist who had several of his videos broadcast on the channel.
"Without Channel AKA, a lot of us wouldn't be here."
ANNOUNCEMENT! That's it - Channel AKA is no more! We've pioneered grime & UK urban with Channel U & AKA giving first play to many homegrown acts. But today our friends Massive R&B take over Sky373 & we say thanks for all YOUR support over the last 15 years! Love always AKA.

— Channel AKA TV (@channelAKA385) June 1, 2018
Before YouTube, there was Channel AKA
Created in 2003, Channel AKA was often the first place fans could go to hear new music from their favourite MCs.
"People were tuning into pirate radio and could hear them, but no-one could see them," Cat Park told Newsbeat.
"No-one could identify with what these people looked like, what they were doing, their mannerisms, and then all of a sudden we gave them an identity."
Cat managed the station as both Channel U and AKA for eight years, describing it as "completely and utterly my baby".
She's now the manager and director of Ten Letter PR.
As the first port of call for up-and-coming MCs and rappers looking to break into the music industry and be on TV, Cat says Channel AKA made their dreams achievable.
"That was the childhood dream for so many kids back then," she said.
"Some of the people that I worked really closely with, they do huge budget videos now, and that's where they started because it was an in-road for them.
"Right across the whole landscape of UK urban music, it really helped build that entire scene."
From underground to mainstream
When the founder of Channel AKA, Darren Platt, died in 2016, several artists shared their gratitude for the part his station played in their careers.
Now that Channel AKA is officially no more, it's a particularly significant moment for those who owe so much to its tireless promotion of underground talent.
To those who watched the channel religiously, Channel AKA largely informed the artists they listened to then, and even now.
Joseph 'JP' Patterson, a senior editor at Complex UK and founder of TRENCH Magazine, says Channel AKA played a big part in his teenage years.
"I would come home from school, uniform still on, and sit in front of the TV for hours watching videos from Nu Brand Flexxx, Mr. Wong, Skinnyman, Lethal B, Crazy Titch and all those guys.
"Channel U birthed a lot of stars in the hood."
Has YouTube affected the lives of TV music stations?
Now that new, unsigned artists can instantly reach their audience through the likes of YouTube, the demise of Channel AKA was perhaps inevitable.
But has YouTube made TV music stations largely unnecessary?
"I think the need for Channel AKA hasn't been there for a long time.
"It's a real sad thing that the channel's gone, but it's part of the evolution. Everything comes to an end, everything changes."
Similarly, JP admits he hasn't watched the channel in years, but that doesn't stop it being a staple in the music industry.
"Just the fact of knowing it was there made me happy to know that young, aspiring talent were still able to spread their music and get that gassed feeling of having their videos played on TV."
"YouTube and Spotify are cool, and super important, but getting played on TV and radio - there's nothing like it."
How will Channel AKA be remembered?
The legacy of Channel AKA lies in its low-budget, often forward-thinking music videos.
Although they weren't the "glossy hip-hop videos" of MTV Base, the stripped down productions (which Cat describes as sometimes "terrible quality") attracted millions of loyal viewers in its prime.
"People have a little laugh about the quality of the videos and people make a joke of it and I love the fact that they do that because that's what it was all about," Cat says.
"The music said everything that you needed to hear."
Bashy's Black Boys, SLK's Hype Hype and Skinnyman's Council Estate Of Mind are three of JP's top 10 music videos from the channel, all of which live on on YouTube.
In terms of how Channel AKA will be remembered though, Cat hopes it will always be known as a home for urban music in the early days.
"It was the first platform for people, so I think for people to remember it that way would be perfect."