Nick Grimshaw to leave Radio 1 Breakfast Show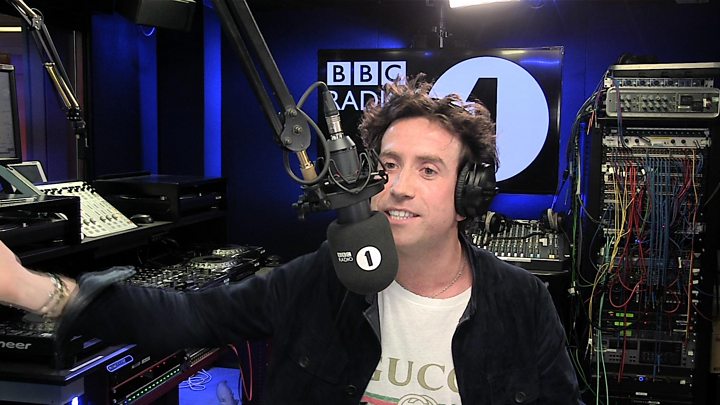 Nick Grimshaw is stepping down from the Radio 1 Breakfast Show - and will be replaced by Greg James.
The presenter is ending his nearly six-year stint on the show and will move to Greg's 4-7pm slot on the station.
Grimmy said he's had the "time of his life" but has decided it's "time for a change and a new show".
Greg added: "It really doesn't get any bigger than this and I really want to build on the great work Grimmy has done."
The news was announced on the breakfast show on Thursday when Greg joined Grimmy in the studio.
"The prophet J Hus said it best when he said: 'I ain't had a good night's sleep since God knows when'," Grimmy said.
"I've had jetlag for six years. It has been a ride, but now I feel slightly sick, so we need to get off the ride."
Nick began hosting the show in 2012 and earlier this week became the second-longest running breakfast show presenter in Radio 1 history.
The latest official Rajar listening figures suggest 5.1 million people tuned into Grimmy at breakfast time in the first quarter of 2018 - they were the second lowest audience figures since current records began. It was a drop of 600,000 compared to the last quarter of 2017.
Nick said: "It was always my dream to do the breakfast show and I'm very grateful that I got to live my dream every day for what will be nearly six years.
"But six years is a long time and this isn't a forever job. I had the time of my life. I've decided it's time for a change and a new show."
He said he loves Radio 1 and can't wait to start his new show in the drivetime slot and remove "all alarms from my house".
Nick took over from Chris Moyles on the breakfast show. He'd previously presented the station's late night programme.
He added: "I'm so happy to be swapping shows with my friend and yours, Greg James, and can't wait to wake up to him each morning. Not literally. Just on the radio. Unless he's up for it."
Greg is the current presenter of the drivetime show and was first on air on Radio 1 the day after he graduated from university.
He said he was "beside myself" to be given the chance to present the "most famous radio show in the world".
He added: "The listeners have become like mates during the ten years I've been on air, so to be there when they wake up is a real honour.
"They're always front and centre and this will of course be the case on the new breakfast show. It's going to be the most enjoyable challenge I've ever undertaken and I can't wait to get started."
The pair will start their new shows on Radio 1 in autumn - but fans of both presenters have already been sharing their thoughts on the job swap.
And some of Radio 1's other presenters chimed in too.
Follow Newsbeat on Instagram, Facebook and Twitter.
Listen to Newsbeat live at 12:45 and 17:45 every weekday on BBC Radio 1 and 1Xtra - if you miss us you can listen back here.