Gambling addict: New fixed-odds rules 'takes away the thrill of betting'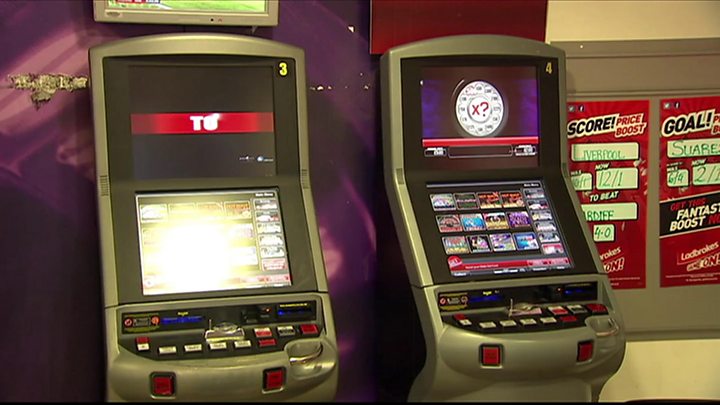 The maximum stake for fixed-odds betting terminals will be cut from £100 to £2 by the government.
Culture Secretary Matt Hancock says the machines "a very serious social blight" that "needs to be tackled".
But bookmakers have warned the change could lead to thousands of job cuts.
We spoke to one gambling addict, who we first interviewed last year, to get his reaction to the change.
"Reading the article on my news feed this morning I thought 'that sounds really good'," he said.
"I think that will put a lot of people off even going into a betting shop to play."
The addict didn't want us to use his name but told us he started gambling when he was 16 - and at one point was losing thousands of pounds everyday.
"My only worry is that now you're going to get a flood of people moving over to online gambling, where the stakes are even higher."
But he believes the new rule would've made a difference to his life if it'd been in force when he started gambling.
"I would not have lost nearly as much money as I did.
"Because I think it would put you off, it takes away the thrill, it takes away the gamble.
"Whether I would have gone online at that age, I don't know."
Speaking to Newsbeat last year, former addict Nathan said the machines ruined his life.
"You can feed those notes in like crazy and you don't realise how much you're spending until you run out of money," he told us.
To start with, he was only spending a few pounds at a time on gambling - but then moved on to fixed-odds machines.
At one point, he lost £5,000 in the space of 48 hours.
"That put me in a lot of trouble. I had to come clean to my family."
Nathan told us at the time he believed the rule would be "fantastic".
"It would take away the ability to do what these machines have done to myself and other people in my position."
Nathan managed to stop gambling with the help of Gamblers Anonymous.
"I'm embarrassed by how I acted, the way I tried to hide it, the way I lied to the people closest to me.
"I lost a lot of trust with my parents and my partner. I'm rebuilding it very slowly."
Follow Newsbeat on Instagram, Facebook and Twitter.
Listen to Newsbeat live at 12:45 and 17:45 every weekday on BBC Radio 1 and 1Xtra - if you miss us you can listen back here.