The Iran nuclear deal: Five key questions answered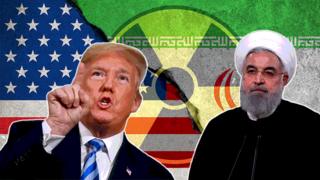 So you've been hearing about the Iran nuclear deal and President Donald Trump.
He has pulled the US out of a deal which was aimed at stopping Iran from having nuclear weapons - in return for allowing them to trade with other countries.
There's a lot going on here so we're going to try and explain this as simply as possible.
We've boiled it down to five main questions - and hopefully this shouldn't take you more than a couple of minutes to read.
What is the Iran nuclear deal?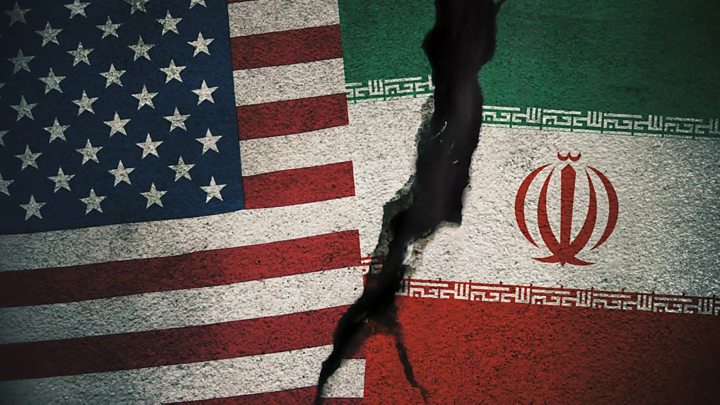 It's an agreement that was made in 2015 between Iran and six world powers - the US, UK, France, China, Russia and Germany.
These countries were worried that Iran was on its way to creating nuclear weapons - something it denied.
They'd had economic sanctions - penalties that would hit its economy - on Iran for 10 years before that as a punishment.
It meant that Iran couldn't trade with a lot of other countries.
Iran has some of the biggest oil reserves in the world - so not being able to sell it meant they were missing out on making a lot of money.
Between 2012 and 2016, it's estimated the sanctions caused Iran to lose out on £118bn in oil money.
In return for being able to trade internationally again, Iran had to massively cut down its nuclear energy programme (which it said was only for peaceful purposes).
It included closing down some nuclear facilities or reducing their capacity, as well as allowing international inspectors to check they were keeping to the terms.
Why didn't Trump like the deal?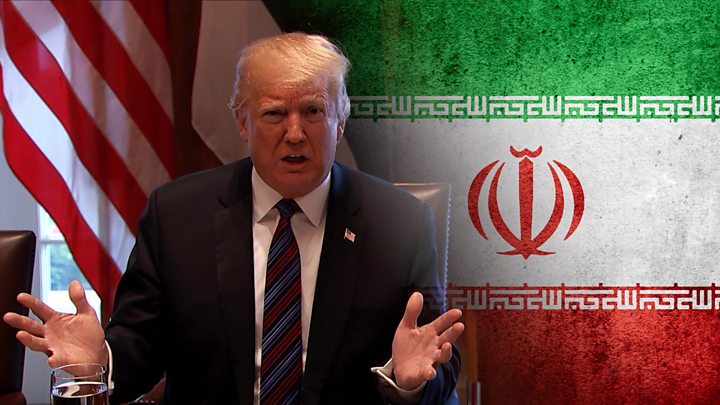 President Trump called the deal "one of the worst and most one-sided transactions the United States has ever entered into".
He said that the lifting of sanctions meant that Iran had $100bn (£74bn) to use "as a slush fund for weapons, terror, and oppression" across the Middle East.
Part of his argument is over what it didn't cover, including Iran's involvement in wars in Syria and Yemen.
It's also been suggested that Trump wants to undo a lot of what President Barack Obama achieved when he was in office.
He's already said he will pull the US out of the Paris climate change deal, tried to repeal Obama's healthcare act and pulled the US out of a trade deal with Asia.
Trump has also said he doesn't like that some parts of the deal expire in 10, 15 or 25 years - which in theory, could mean that Iran restarts its nuclear programme later on.
How has Iran reacted?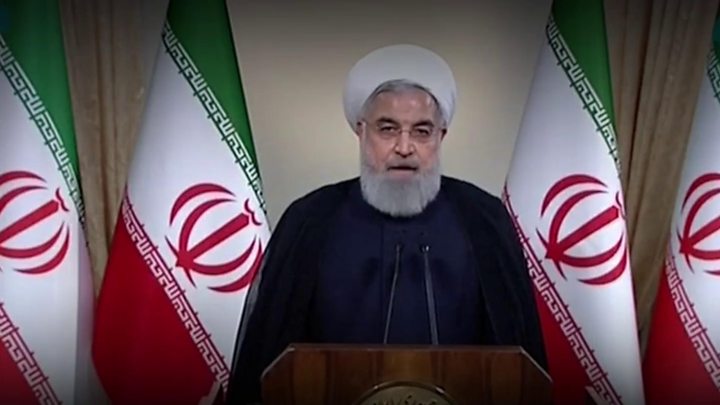 Its president, Hassan Rouhani, has been a supporter of the deal and has said he will try to salvage it - along with the UK, France and Germany.
But he's said that if they can't reach a deal, Iran will be ready to restart its nuclear programme "on an industrial level without any limitations".
"If we achieve the deal's goals in cooperation with other members of the deal, it will remain in place," he said.
But Iran's supreme leader, Ayatollah Ali Khamenei, doesn't appear to have much faith.
He told Iran's government on Wednesday: "We hear that you want to continue the nuclear deal with the three European countries. I don't have confidence in these three countries."
How have other countries reacted?
The European countries in the deal - the UK, France and Germany - have been quick to say they still back the deal.
"We urge all sides to remain committed to its implementation and to act in a spirit of responsibility," they said in a joint statement.
The UK Foreign Secretary Boris Johnson says Britain has "no intention of walking away" from the deal.
He said the UK would "strive to preserve the gains" made by the 2015 agreement.
China said it regrets the US decision, saying the other countries in the agreement should "safeguard" the deal.
The Russian foreign ministry said it is "deeply disappointed" by Trump's decision.
What happens next?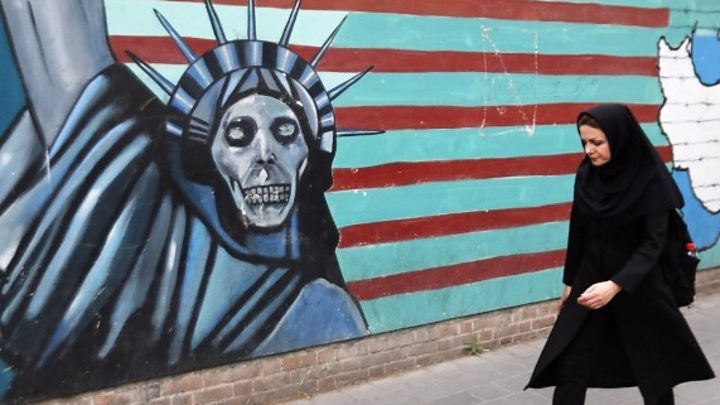 "What now is the alternative policy towards Iran? Mr Trump hasn't got one."
That's the view of the BBC's diplomatic correspondent Jonathan Marcus.
President Trump has said he'll reimpose sanctions on Iran.
That means the US can effectively decide whether companies of other countries trade with Iran or not.
The president has said that he was open to renewed negotiations - but there's no details of what the new terms would involve.
There are also consequences for the Middle East region.
If Iran goes back to its nuclear programme, other Middle Eastern countries - like Saudi Arabia - could follow suit.
As Jonathan Marcus tells Newsbeat: "The consequences of what Mr Trump has done could be massive."
Follow Newsbeat on Instagram, Facebook and Twitter.
Listen to Newsbeat live at 12:45 and 17:45 every weekday on BBC Radio 1 and 1Xtra - if you miss us you can listen back here.