Chance the Rapper clarifies tweets about Kanye and Trump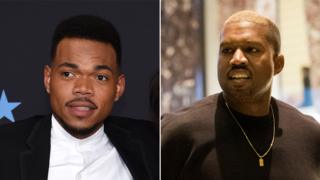 Chance the Rapper has clarified comments he made about Kanye West and Donald Trump after the US president thanked him in a tweet.
On Wednesday, Chance appeared to defend Kanye - who supports Mr Trump.
But he's since clarified his comments, saying: "I'd never support anyone who has made a career out of hatred, racism and discrimination."
In a tweet on Friday, the president thanked Chance for "really [getting] it" - prompting the rapper's response.
The 25-year-old Chicago rapper quote tweeted Trump's praise, saying: "Nah that aint it yo".
"Unfortunately, my attempt to support Kanye is being used to discredit my brothers and sisters in the movement and I can't sit by and let that happen either," said Chance in a longer post.
He added: "I understand why people are disappointed with my words but I was raised to believe actions speak louder than words.
"So let my apology be seen in my future works, and let me make up for my poorly timed comments with immediate action and advocacy for those who need it most."
As part of a Twitter rant which has lasted a week so far, Kanye has been tweeting in support of Trump, which has alienated some of his fans.
On Wednesday, Chance said he had spoken to Kanye, who was "not affected by folk trying to question his mental or physical health."
Kim Kardashian has also hit back at people questioning her husband's mental health.
Chance the Rapper added that "black people don't have to be Democrats", in reference to Trump being Republican.
In his clarification, Chance said: "My statement about black folk not having to be Democrats (though true) was a deflection from the real conversation."
He added that it came from "a personal issue" with Democrat politicians in Chicago who he says did nothing to help the black community.
Chance described Kanye as "not just a mentor" but "my family".
Kanye's recent tweets have ranged from inspirational quotes to random observations.
He also tweeted a picture of his signed "Make America Great Again" hat - which Trump also loved.
Having been off Twitter for 11 months, the 40-year-old rapper returned last week announcing two new albums to be released in June.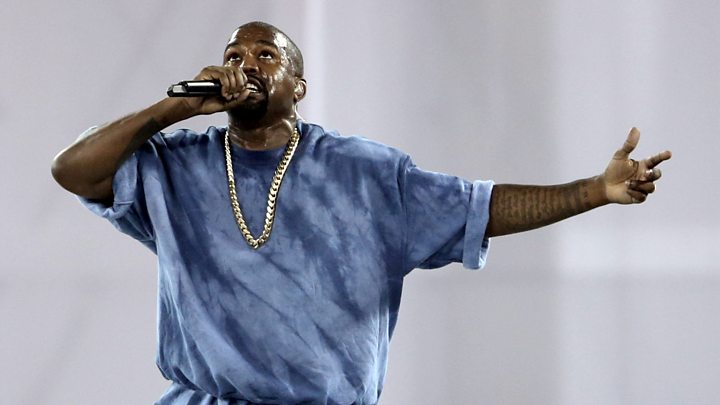 Follow Newsbeat on Instagram, Facebook and Twitter.
Listen to Newsbeat live at 12:45 and 17:45 every weekday on BBC Radio 1 and 1Xtra - if you miss us you can listen back here.