70% of young Brits are 'not religious'
By Shiona McCallum
Newsbeat reporter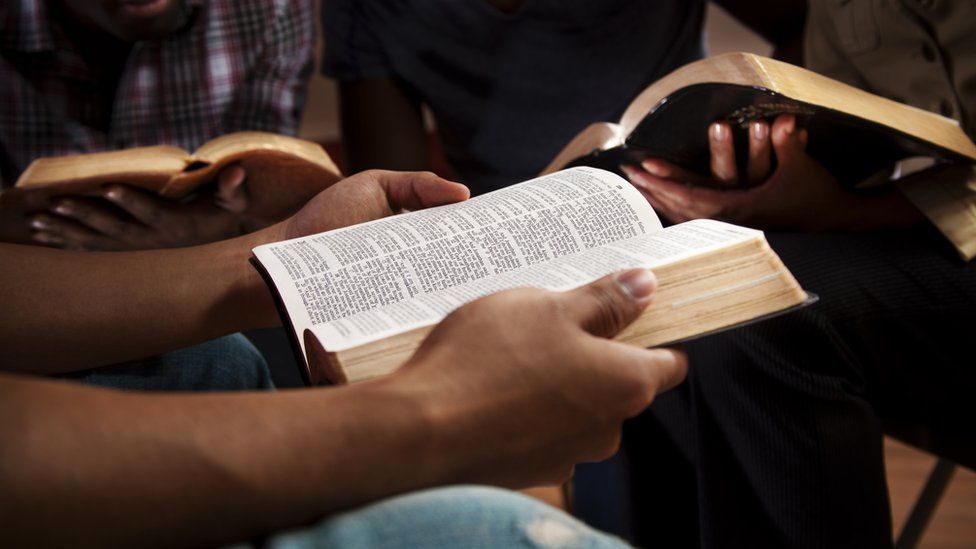 Nearly three-quarters of young Brits identify as having no religion, a report suggests.
Researchers asked the religious views of people aged 16 to 29 across Europe.
They found young people in the Czech Republic are the least religious - with 91% of that age group saying they have no faith at all.
The most religious country in Europe was Poland, where just 17% of young adults define themselves as non-religious.
The figures were published in a report called Europe's Young Adults and Religion - which was a collaboration between St Mary's University in London and the Catholic University of Paris.
The figures are based on data from the most recent European Social Survey, in 2014 and 2016.
People across 21 European countries and in Israel were asked if they consider themselves to belong to any particular religion or denomination.
It found nearly two-thirds of young people in the UK never pray, and 59% never attend religious services apart from special occasions.
Professor Bullivante, a professor of theology and the sociology of religion at St Mary's University in London, lead the report.
He says lots of young people won't have entered a church since their baptism and only go to church for events like weddings and funerals.
"For a large proportion of people who have been baptised, they have little family religious engagement after that, even for those attending faith schools.
"Their parents and grandparents might have received a sufficient enough 'dose' of religion during their upbringing to still affiliate as such later in life, very few of today's young adults have had any serious connection with religion at all," he tells Newsbeat.
Professor Bullivant predicts even fewer young people will be religious in the future, but says those who do practise will be even more devout.
"Over the next 10 to 20 years, we're near certain to see a rise in the proportion of people with no religion across the UK.
"This is just a simple outworking of the fact that those do identify as religious, tend to be older, and - sad to say - are dying off.
"Of course, there are plenty of exceptions, but that's the overall big picture trend," he says.