Munroe Bergdorf: Labour LGBT adviser quits over 'online abuse'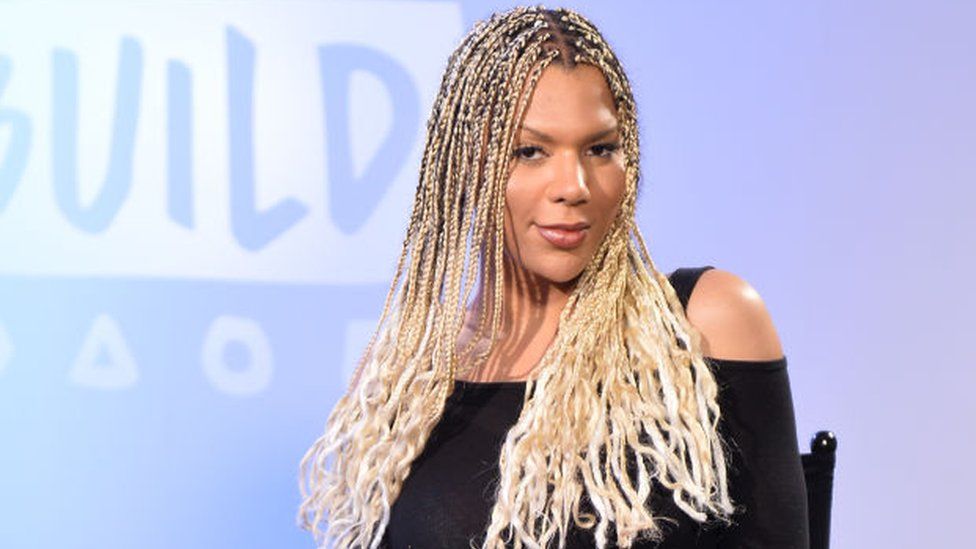 Transgender model Munroe Bergdorf has stepped down from her role as an LGBT adviser to a Labour MP - after just over a week in the job.
She says her decision is down to "endless attacks on her character" and "online abuse".
"I don't want to stand in the way of the board serving as a positive catalyst for change within the LGBT communities," she added.
The model previously apologised for "offensive" comments she'd posted.
Munroe was one of several LGBT activists appointed to advise Labour's women and equality minister Dawn Butler on 26 February.
At the time, Ms Butler she was "proud to stand with those challenging discrimination".
But Tory MP Helen Grant said language used by the model - who was sacked by L'Oreal over racism claims - "damages the campaign to promote equality".
She referred to tweets, all from the past year, which criticised suffragettes, gay male Conservatives and also made comments about racial issues.
Munroe went on to "clarify" her comments on Twitter.
Further old tweets were then highlighted by a newspaper in which she allegedly made offensive comments about lesbians and a gay TV character.
She went on to apologise on Twitter saying: "Who I was at 23 years old, is not who I am at 31."
Munroe said it was with "great sadness" she was stepping down from the role.
"This is a decision I've made due to the endless attacks on my character by the Conservative right wing press and relentless online abuse."
She went on: "I wanted my appointment to be something positive and exciting for the community but instead it has turned into nasty tabloid fodder, blown out of all proportion".
Munroe thanked those who had supported her including Ms Butler.