Royal wedding: The celebs who haven't denied being invited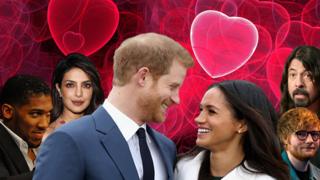 Mel B isn't playing it cool when it comes to the royal wedding.
Scary Spice has let it slip that the Spice Girls have been invited to Prince Harry and Meghan Markle's bash on 19 May.
But other celebrities have been suspiciously dodging questions about whether they'll be at St George's Chapel.
Judging by these awkward reactions, it seems likely they're expecting an invite.
Say You'll Be There
Never known for her subtlety, Mel B even hinted on US TV show The Real that the Spice Girls would perform at Harry and Meghan's reception.
"I need to go, I'm going to get fired," the singer joked with the hosts.
The Pretender
"Have I got the invite yet? Oh, I've been out of town," responded Dave Grohl when the BBC asked him about the wedding at the Brit Awards last week.
The Foo Fighters frontman is famously good pals with Harry, and the prince even visited him in hospital when he broke his leg a few years ago.
So it's reasonable to expect he'd return the favour.
"No, I haven't got an invite," he laughed, seemingly hoping we'd change the subject. But we didn't.
"I have saved the date. Let's just say that."
Bae-watch
"If you see me there, you'll know," Baywatch star Priyanka Chopra told Harper's Bazaar.
The Bollywood star may be coy about the wedding itself, but she's gushing over her friendship with Suits actress Meghan.
"She's an icon, truly, that girls can look up to - that women can look up to.
"She's normal, she's sweet, she's nice, she thinks about the world, wants to change it and this was even before any of this happened."
Galway Girl
There's a rumour Ed Sheeran will play at the wedding.
He's got pedigree as a wedding singer. In 2015 he surprised an Australian couple by doing an unannounced song at their nuptials.
But he told the BBC he's a bit too busy in May.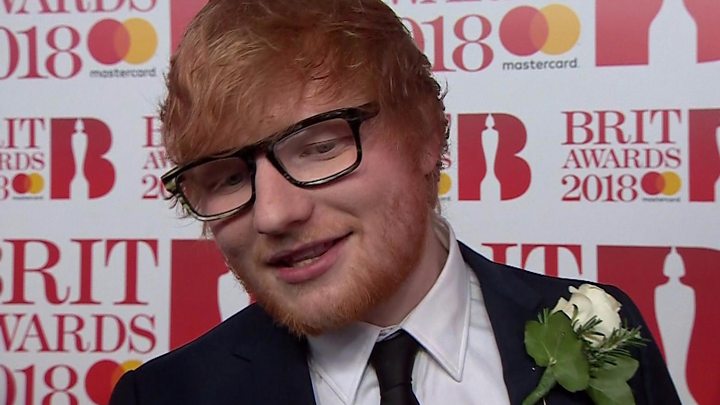 "They said 'If you were asked, would you say yes?' I was like 'Yeah of course'.
"But nobody's actually looked at my tour dates. I'm in Ireland. I can't do it.
"I haven't been asked either."
Come on Ed, we're sure you could get back in time.
The invite's in the post?
Prince Harry struck up a friendship with Barack and Michelle Obama during their time in the White House.
When Harry edited BBC Radio 4's Today programme over Christmas, he got an exclusive interview with the former US president.
The prince asked him about his boxer shorts, among other more serious things.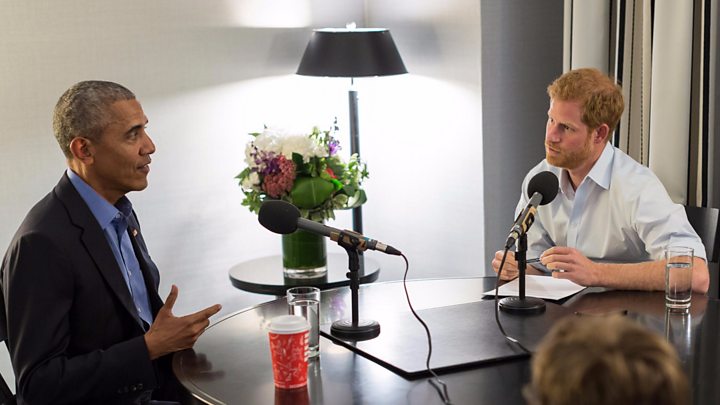 After the interview, presenter Sarah Montague asked Harry whether he'd be seeing Barack again at the wedding.
"I don't know about that," he replied.
"We haven't even put the invite or the guest list together. Who knows if he's going to be invited or not? I wouldn't want to ruin that surprise."
There's been a similarly nonchalant response from the current US president, Donald Trump, when asked if he's been invited.
"Not that I know of," he told Piers Morgan, adding that Harry and Meghan look "like a lovely couple".
Knockout
Unlike most celebrities, Anthony Joshua is pulling no punches about how keen he is to be involved in the wedding.
The world heavyweight boxing champion appeared as a guest on Harry's Radio 4 show, tweeting afterwards that he's even up for being best man.
Asked about it on the Graham Norton Show, he said again: "I would love to go.
"I'll be there handing out some Jamaican rum."
Follow Newsbeat on Instagram, Facebook and Twitter.
Listen to Newsbeat live at 12:45 and 17:45 every weekday on BBC Radio 1 and 1Xtra - if you miss us you can listen back here.