Vero: The 'new Instagram' everyone's talking about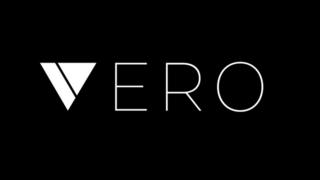 Vero is the Instagram rival that's topping the App Store.
The ad-free app lets users share photos, add links, and recommend books, movies and TV shows to friends.
It has jumped from 99 to number one in Apple's UK store in the past week, suggesting social media users may be looking for alternatives to established social media platforms.
But with some users reporting problems, people are questioning if claims about the app are too good to be true.
Vero bills itself as a social network "that lets you be yourself".
It was launched back in 2015 by Ayman Hariri, a billionaire businessman and son of former Lebanese Prime Minister Rafik Hariri.
In an interview with CNBC, Mr Hariri said he started the app because he was frustrated with how many adverts appear on sites like Twitter and Facebook.
But with the app's growing popularity, some users are confused about how it works.
Some people have complained about adverts on Instagram, which have been introduced to the platform gradually since 2013.
Users have also been annoyed by changes to the app's algorithm, which now highlights posts that have more likes, comments and shares, instead of showing them in chronological order.
Vero sorts posts in reverse chronological order.
The app is free at the moment but eventually users will have to pay a subscription fee, which the makers say will keep it free of advertising.
But the company has been forced to apologise after users reported problems with it.
The challenge for Vero now is to maintain its current surge in popularity.
Listen to Newsbeat live at 12:45 and 17:45 every weekday on BBC Radio 1 and 1Xtra - if you miss us you can listen back here