KFC's apology for running out of chicken is pretty cheeky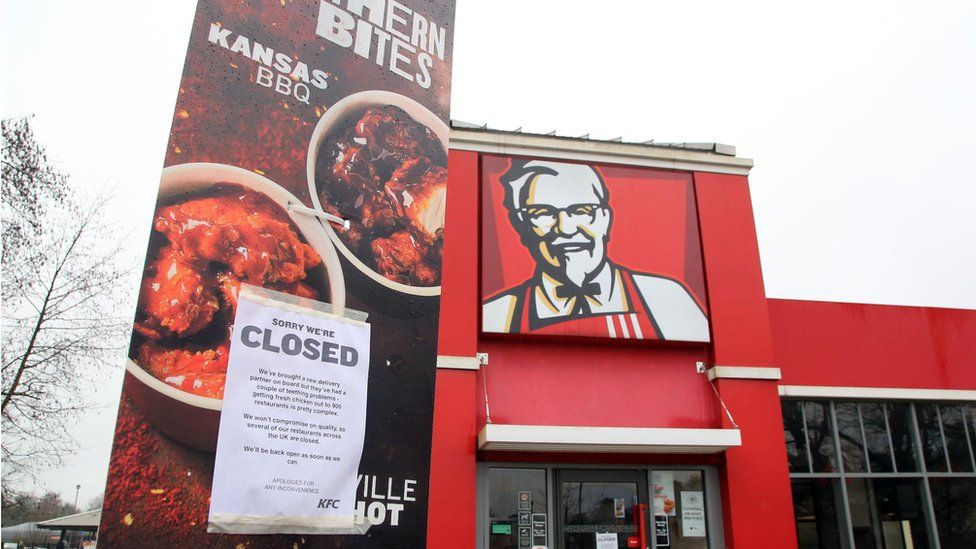 KFC has apologised to its customers for running out of chicken - in a pretty cheeky way.
The fast-food chain took out a full page ad in the Sun and Metro newspapers which shows an empty bucket of chicken with crumbs spilling out.
Instead of having KFC logo on the side, the letters have been switched around to read "FCK".
The chain was forced to close hundreds of stores this week following a problem with its chicken supplier.
In the ad, KFC said: "A chicken restaurant without any chicken. It's not ideal.
"Huge apologies to our customers, especially those who travelled out their way to find we were closed."
It also thanked its staff and franchise partners for "working tirelessly to improve the situation".
"It's been a hell of a week but we're making progress, and every day more and more fresh chicken is being delivered to our restaurants.
"Thank you for bearing with us".
The ad has gone down well on social media - we Brits appear to be a forgiving bunch.