Pink hits out at Grammys boss over women comment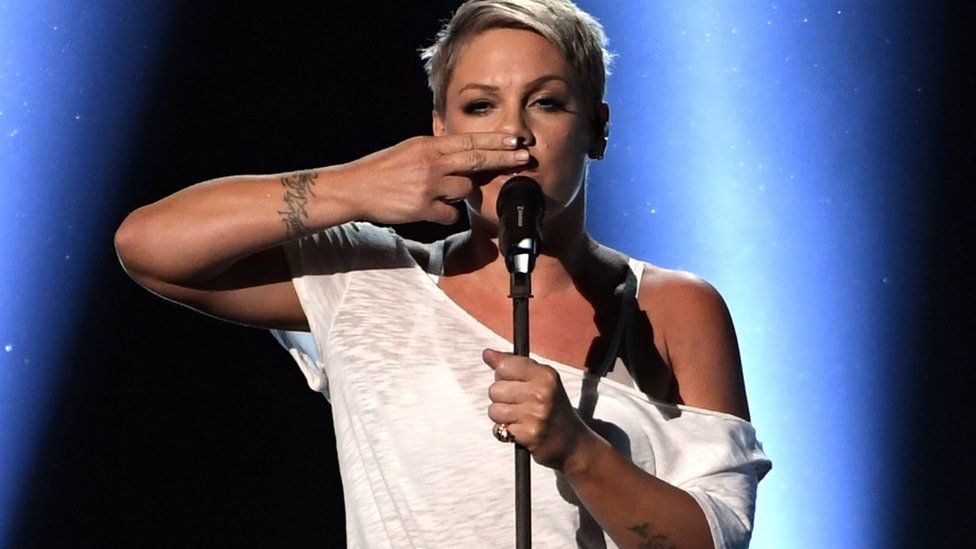 Pink has hit back at Grammys boss Neil Portnow after he said women need to "step up" in the music industry.
The Recording Academy president was asked by Variety magazine about criticism that men ruled the awards.
Only one female received a award during the televised ceremony - Alessia Cara for best new artist.
In an open letter, Pink said: "Women in music don't need to 'step up' - women have been stepping since the beginning of time."
It goes on: "Stepping up, and also stepping a side. Women owned music this year, they've been killing it and every year before this."
Out of the 86 Grammy Awards handed out on Sunday, 17 of them went to women or female-fronted bands.
Lorde was the only female nominated artist for best album, and was also the only act in the category not to be asked to perform solo on the night.
Halsey has also been heavily critical of Mr Portnow.
She wrote: "I strongly back the disagreement with the way that the Academy approaches things but please remember the Grammys are voted by a 'jury of peers' which means other artists and producers and writers select the nominees."
Neil's comment was absurd. Female artists came HARD in 2017. But the nominees are selected by peers and their opinion of the music. Which means it's a conversation about the standards of which the ENTIRE INDUSTRY expects women to uphold.

— h (@halsey) January 30, 2018