Why we live on one of the UK's most remote islands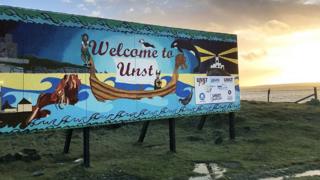 "Everyone is related in some way," laughs Connel Gresham, one of the 600 residents of Unst, Shetland.
The island is the most northerly inhabited place in the United Kingdom - sitting 212 miles from the Scottish mainland.
There are no traffic lights, a patchy phone signal and limited nightlife.
Yet a number of young islanders call Unst their home and love living in such a remote place.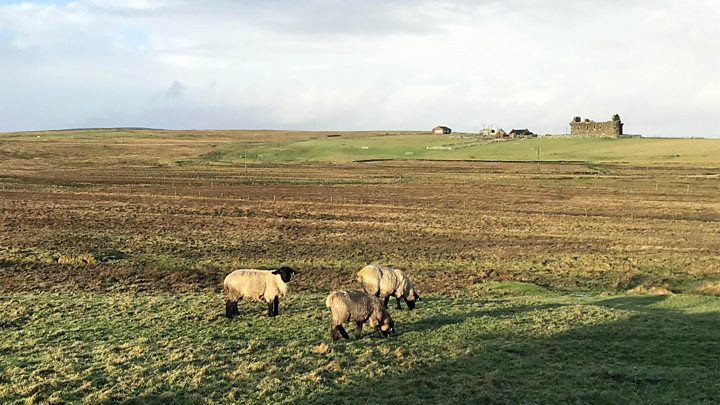 There is a "great sense of community", says 29-year-old Connel, who was born on the island.
He moved away when he was a child but returned to Unst to be a salmon fisherman, claiming the island "called him back".
"You get a wake up call when you go to the mainland of the UK and you realise just how busy it is.
"There's probably more people in a big Tesco supermarket (in a city) than there are on the islands at times."
Seventeen-year-old Michael Jamieson travels back and forth to his school in Lerwick, on mainland Shetland, every week.
It's a trip that requires lots of planning to catch the two ferries that take passengers between the islands.
He was the only person in his class in primary school but despite the isolation, he says "everyone gets along" - and it's not hard to make friends on Unst.
He and Connel both play for the North Isles Football Club, often referred to as the most northerly team in the UK.
Fiona Jackson, 20, decided to stay on Unst after spending a gap year on the island.
Originally from Lancashire, she works four jobs - as a care worker, shop assistant, lifeguard and waitress.
"I hope to be here for the rest of my life," she says. "Everybody knows everybody. It's brilliant."
She found love on Unst when Ryan Farren, 23, came to do some plumbing at her house. He moved to Unst from Donegal.
"I love being cut off. The remoteness is part of the appeal for me," he says.
Despite having no cinema and only a handful of shops, the island does play host to its own festival each year - UnstFest, which includes a half marathon.
Hannah Eynon, 31, is another relative newcomer to the island, having moved from Londonderry 18 months ago.
She originally got a contract studying Shetland tweed, but stayed when it ended and has no regrets about making the move.
Hannah admits it can be challenging at times and she sometimes "needs a break" from island life, as well as being "screwed" without a car.
However, she misses the island when she is away.
"It's weird. I just long for the sea."
Listen to Newsbeat live at 12:45 and 17:45 every weekday on BBC Radio 1 and 1Xtra - if you miss us you can listen back here