What doctors, nurses and patients think about the NHS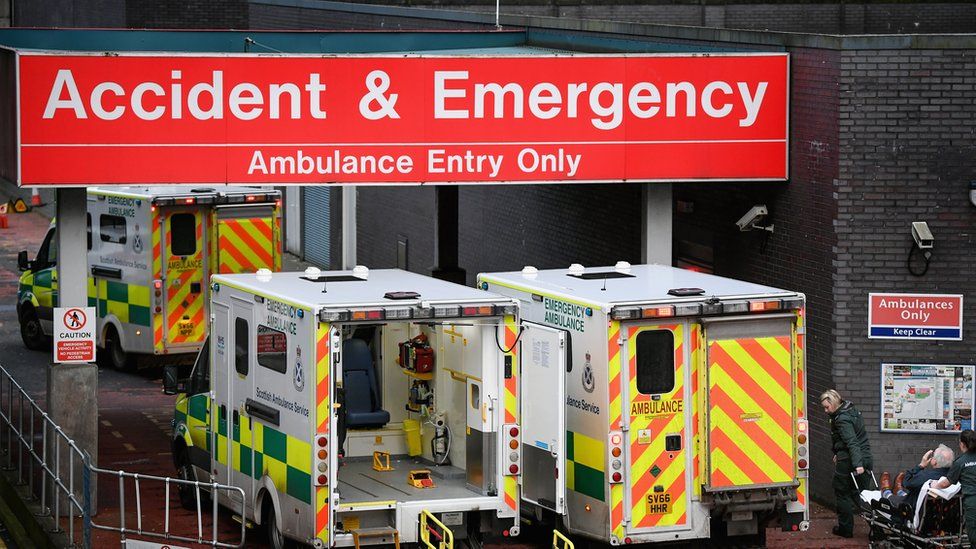 The NHS has been under the spotlight even more than usual over the Christmas period, with hospitals described as unsafe and overcrowded.
Newsbeat asked for your experiences at hospitals and was inundated with responses.
They were raw - but gave positive as well as negative accounts.
'I don't know if I want to be a doctor any more'
Texts and voice messages from hospital workers said similar things, with "overworked" and "exhausted" common phrases.
One doctor, who wished to remain anonymous, said they'd sent their message "through tears" on the way home from a third 13-hour shift in a row.
"I'm sending this text after staying two-and-a-half hours late, after the whole team volunteered to stay and complete an overbooked theatre list of patients who had already been cancelled once during the last few weeks due to winter pressures," they wrote.
They put their tears down to guilt - "because I am examining my patients in inadequate areas, because they are losing their dignity" - as well as feeling selfish for wondering whether they're paid enough to deal with it all.
"We are people too. I shouldn't be driving home in tears because I am dreading tomorrow," they wrote. "The only thing that will help me get up and get me in the car are my patients."
'This is not an unusual story'
Laura, who has worked in the NHS for 15 years, said she's "seen the service decline steadily" - and working 13-hour shifts without a break is becoming "commonplace" in hospitals.
"It's impacting massively on patient care. Staff are overworked, they're trying to bridge the gap between underfunding, understaffing, and an increase in the population," she says.
"This altogether results in unsafe and unethical care."
A 22-year-old nurse in her final year of training, who wished to remain anonymous, also worries that patients are suffering.
"There's often staff off sick because of stress or other issues related to that, and the hospital can't really manage to fill shifts so patients aren't priority anymore," she said.
'Everyone we came into contact with... was absolutely fantastic'
On Christmas Day, James Chambers was rushed to hospital by air ambulance after a "massive cardiac arrest".
His brother Phil had nothing but positive words to say about the doctors and nurses that treated him.
"He was given a minus 50% chance of surviving," he said. James was recently discharged from hospital with a defibrillator.
"The level of care given by the medical professionals was absolutely exemplary," Phil added.
Ashley from Derby had similar things to say following a recent two-week stay in hospital.
"All of them treated me with respect and with the best care possible," he said. "Even on occasions when they were short on staff."
Mike, from Greater Manchester, said that despite issues with getting an ambulance to his house when his six-month-old daughter had issues breathing, the one doctor in charge of both the adult and child A&E wards "was lovely".
"The ambulance people were amazing, the nurses were amazing. The only thing that isn't amazing is the lack of these amazing people to look after us in our hour of need."