Rihanna's cousin shot dead in Barbados on Boxing Day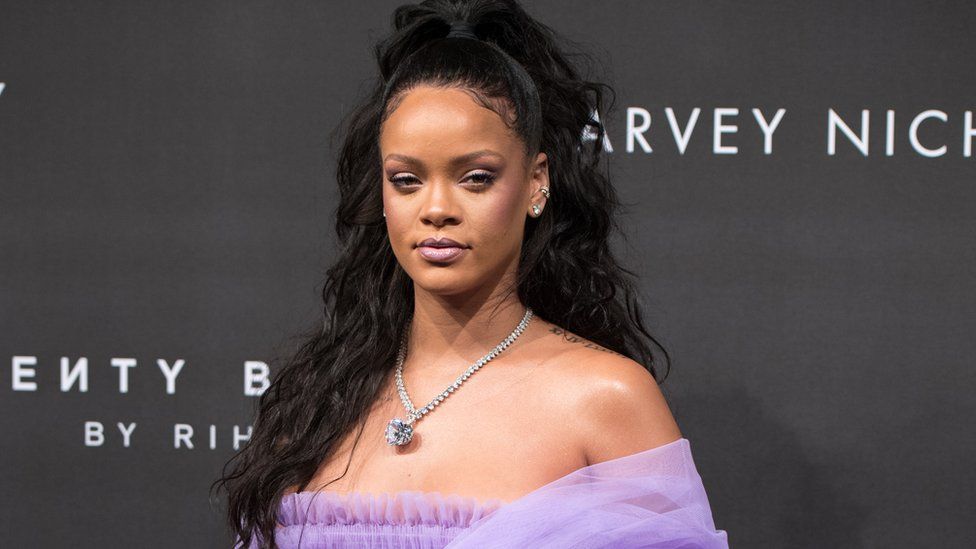 Rihanna has called for an end to gun violence after her cousin was killed in Barbados on Boxing Day.
She's been paying tribute to her 21-year-old relative - they had just spent Christmas together.
Rihanna added the hashtag #endgunviolence to an emotional post on Instagram.
"RIP cousin... can't believe it was just last night that I held you in my arms!" she wrote.
The message was put up with a photo gallery dedicated to her cousin.
She went on to write: "Never thought that would be the last time I felt the warmth in your body!!!
She also tagged his profile in the series of photos.
In February he posted a heartfelt message under a photo of the two of them together celebrating Rihanna's 29th birthday.
"Your presence in my life is a source of joy and happiness," he wrote.
It's believed Tavon was walking through a track by his house in St Michael, Barbados when he was approached by a man who shot him multiple times before fleeing the scene.
Police are currently on the hunt for the shooter and have asked anyone with information to contact Crime Stoppers or the District A Police Station in Barbados.
Gun crime has been rife on the Caribbean island recently with police confirming a significant increase, with 22 out of 28 murders committed there being gun-related.