Kim Kardashian's tweet on lawnmower deaths is awarded stat of the year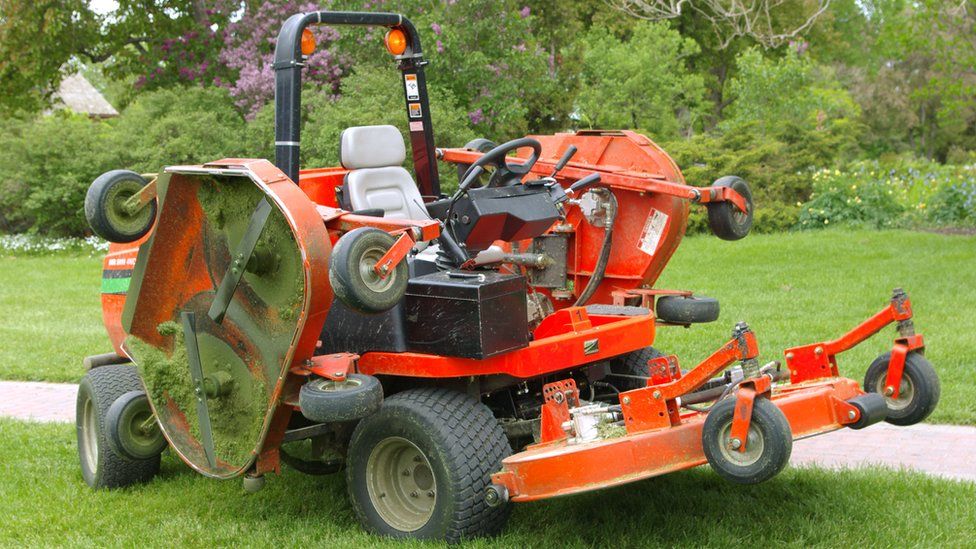 The number of people killed by lawnmowers in the US has been named as 2017's top international statistic.
Kim Kardashian tweeted the figure in response to a migrant ban proposed by President Donald Trump.
She highlighted that 69 people were killed annually by lawnmowers in the US, compared with two killed by Islamic jihadist immigrants.
The UK's top statistic went to the fact that only 0.1 percent of land area is densely built on.
The Royal Statistical Society (RSS) has published its first UK and International Stat of the Year.
It says the awards are an attempt to show "how statistics can help us better understand the world around us".
The RSS says Kim's use of these figures shows "how everyone can deploy statistical evidence to inform debate and highlight misunderstandings of risk" in people's day-to-day lives.
"Everyone on the panel was particularly taken by this statistic and its insight into risk," judging panel member Liberty Vittert said.
"When you consider that this figure was put into the public domain by Kim Kardashian, it becomes even more powerful.
"It shows anyone, statistician or not, can use statistics to illustrate an important point and illuminate the bigger picture."
Another stat to get a special mention was a fact from the company GSMA Intelligence.
It said the number of active phone connections exceeded the world's population for the first time ever - 7.7 billion were recorded in June.
Low pay was also flagged as an interesting stat by the judges.
The Office for National Statistics' analysis found that at the beginning of 2017, real average pay in the United Kingdom was still around 3% lower than in 2008.
"Taken together, the selected statistics tell us a story about important issues in 2017," RSS executive director Hetan Shah said.