German minister says too many people are speaking English in Berlin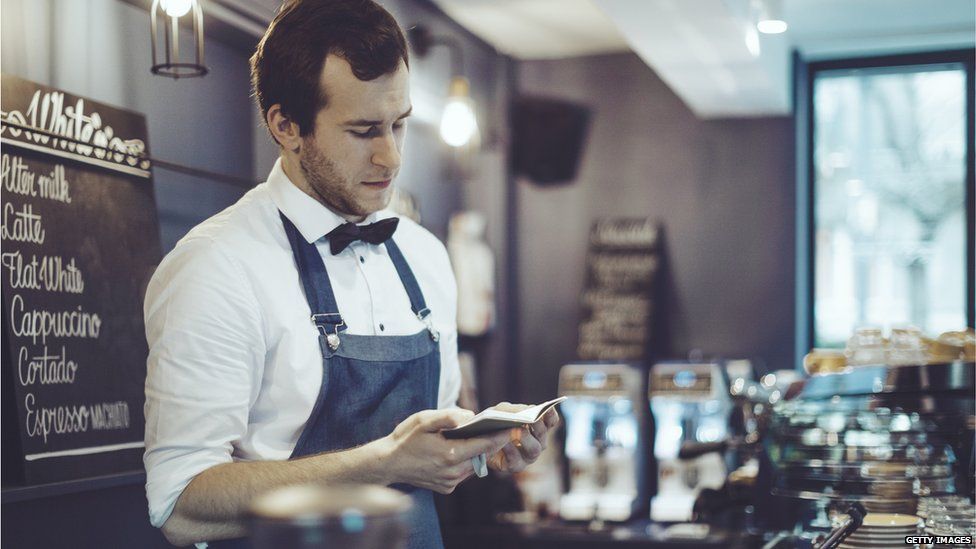 A popular German politician says too many people are speaking English in everyday life in the country.
Jens Spahn, who some people think could replace current Chancellor Angela Merkel, is the junior finance minister.
"It drives me up the wall the way waiters in Berlin restaurants only speak English," he told a German newspaper.
He says Germans are too relaxed on the issue and that it would never happen in Paris.
Mr Spahn thinks "co-existence can only work in Germany if we all speak German" and wants all immigrants to learn the language.
Areas in Berlin like Mitte and Prenzlauer Berg are home to lots of American expats and they have restaurants and bars with staff recruited from across Europe.
That means it's not unusual to find English menus and waiters with limited German.
Speaking English is also seen as an important skill in Germany, with most children learning it as soon as they start primary school.
But the German language is increasingly turning into a political issue with a perceived threat from immigration.
The government in Germany has made it compulsory for asylum seekers to learn German and those who don't can lose their benefits and right to live there permanently.
The rule doesn't apply to EU residents though, with many people coming to Germany to look for work.
Leader of the European Commission, Jean-Claude Juncker, warned that English could be dropped as an official language earlier this year.
At a press conference in May on Brexit, he seemed to joke: "I will express myself in French because, slowly but surely, English is losing importance in Europe."
He also called the UK decision to leave the EU "a tragedy".
Last week, three German MPs wrote a letter to chancellor Angela Merkel and EU officials to demand that English is used less often and German more regularly.
In a letter to Mrs Merkel the three wrote: "In addition to the equal use of the German language as a working language in the bodies of the European Union and increased use in all international institutions, the German language especially needs to be thoroughly used in our own country."