Sexism in the tech industry 'needs to be called out'
By Lindsay Brown
Newsbeat reporter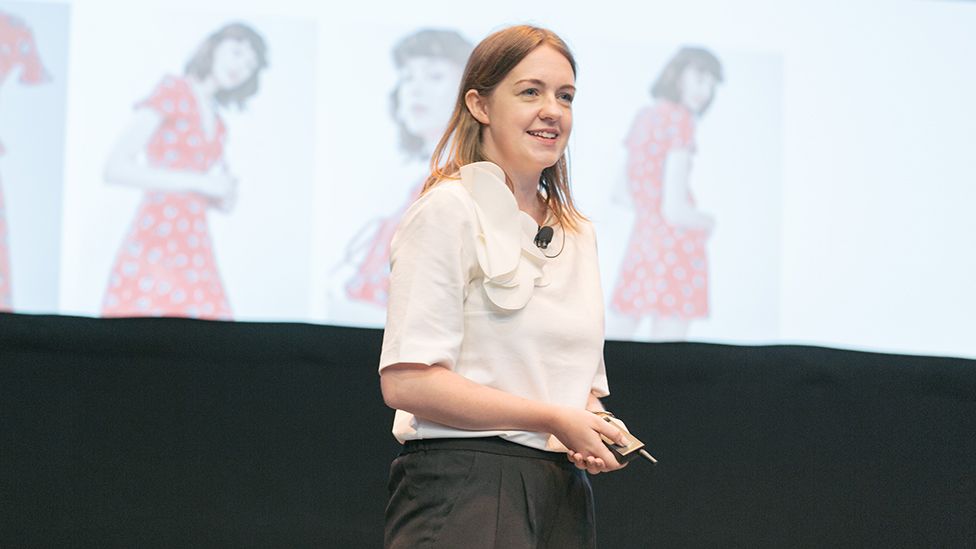 The row about sexism in the tech industry has kicked off again.
The male software engineer argued the lack of women in top tech jobs was due to biological differences between men and women.
It's led to widespread criticism from women - and men - who work in the industry.
Newsbeat's spoken to four female software engineers to find out their experiences.
'There are so many opportunities'
Chelsea Slater, 27, is co-founder of Liverpool Girl Geeks, an organisation that helps women get into technology jobs.
"I've witnessed some sexism in the workplace. However, there are some incredibly wonderful organisations that care about diversity and their workforce."
Through her work, Chelsea says she's met loads of teenage girls who want to get into the tech sector.
"We still hear some horrific stories.
"One said that their teacher told them she couldn't take engineering as a GCSE because she would be the only girl. We told her to do it anyway and she did.
"We find that giving girls the confidence and showing them that they can do and be anything they want to be is working.
"Women shouldn't be put off by this, we need to keep calling people out so that it stops.
"This industry is incredibly versatile, it is creative, there are so many opportunities. Take each and every one as they come and go for it.
"Those who have a voice - use it. Influence and become role models to those around you."
'Coding is cool, rewarding and empowering'
Martyna, 26, works as a software engineer at a big bank and also volunteers for DevelopHer, an organisation that helps women develop in tech jobs.
"To women starting careers in software engineering, I would say, It's hard, but you're more than good enough for it and don't let anyone else tell you otherwise.'
"A long as you're learning, you're winning, so persevere. Also, find a community that will support and encourage you.
"We run mentoring programmes and events at DevelopHer that aim to elevate women in technology - many find them really useful."
'Don't let these kind of stories put you off'
Software engineer and Snap Tech founder, Jenny Griffiths, says the comments made by the Google employee are "stereotypical".
"The only way to change the gender balance in engineering and technology is to join the industry.
"I know a lot of people get intimidated by the idea of entering a male dominated environment, but we've got the opportunity to change this for future generations; that's a really positive and empowering position to be in.
"The wonderful thing about engineering as a career path is that it should be a meritocracy - where you're judged by the quality of your engineering, not your age or gender."
'The tech industry still has a slight stigma around it'
Software developer Alice Armstrong says there has been "a general progressive shift in the industry".
"My experience has been a lot more pleasant than it may have been if I had entered it 10 years ago.
"The tech industry still has a slight stigma around it, but more and more companies are beginning to realise the value of diversity and communication over sticking a bunch of computer science grads in a dark room."
She says women shouldn't be put off by these remarks.
"With groups like Rails Girls, Codebar and Makers Academy out there supporting women and minority groups, there's never been a more supportive time to get into the tech industry."