Marijuana company buys entire US town to create 'cannabis-friendly municipality'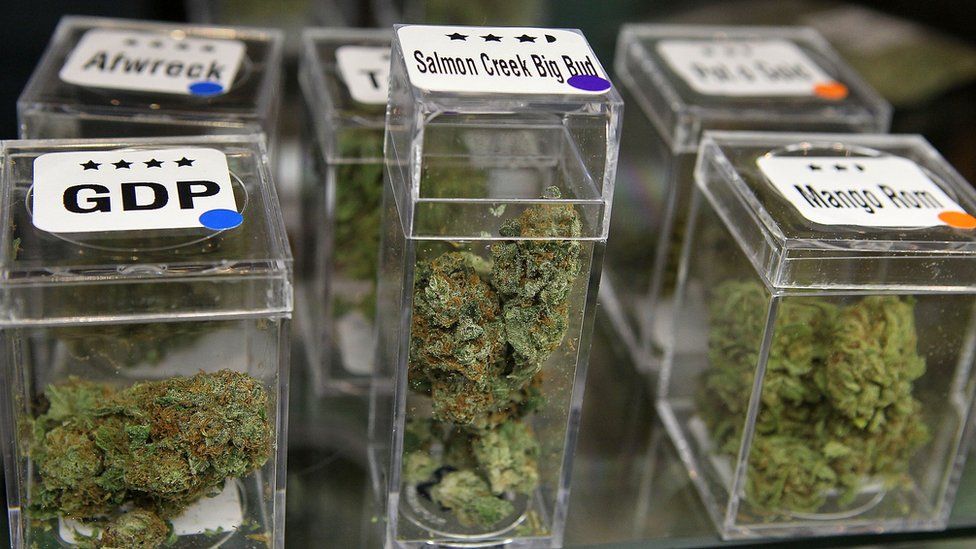 A company which makes cannabis products has bought an entire town in California and plans to turn it into a "destination" for marijuana.
American Green has agreed a deal to buy the town of Nipton for $5m (£3.8m).
The company will own 120 acres of land, which includes a school building, a hotel, mineral baths and a general store.
They also want to power the town with renewable energy.
"We are excited to lead the charge for a true green rush," American Green's president David Gwyther said in a statement to Time.
"The cannabis revolution that's going on here in the US has the power to completely revitalise communities in the same way gold did during the 19th Century."
Nipton was originally founded during the gold rush in the early 20th Century when the precious metal was found nearby.
The town - which has a population of about 20 - sits on the border of California and Nevada.
A fictional version of the settlement was recreated in the 2010 game Fallout: New Vegas.
California and Nevada are among eight US states where recreational marijuana is legal.
American Green wants to invest up to $2.5m (£1.9m) in revitalising the town to make it more tourist-friendly as well as eco-friendly.
"We thought that showing that there was a viable means of having a cannabis-friendly municipality and further making it energy independent could be a way of really inspiring folks to say, 'Why can't we do that here?'" project manager Stephen Shearin told Bloomberg.
"The gold rush built this city," he adds. "The green rush can keep it moving the way people envisioned it years ago."
Previous US president Barack Obama relaxed government intervention, which made it easier to buy cannabis for recreational purposes.
But since Donald Trump became president, the future of legalisation is less certain.
The value of shares in American Green has fallen by about half since January until the company announced its purchase of Nipton.
Share prices have increased since then, but still remain under a penny each, according to Bloomberg.
If you need help with cannabis addiction, visit BBC Advice.