Katy Perry criticised over advert telling her dog to 'chase koalas' in Australia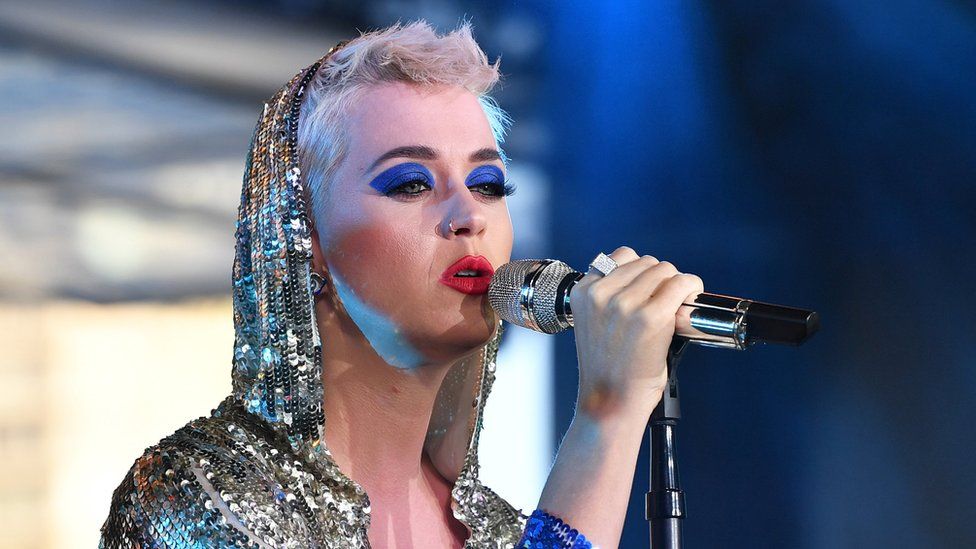 Katy Perry has been criticised after telling her dog to "go chase some koalas" in an advert for an Australian department store chain.
The singer is in the country to promote her tour next year and has launched a series of online promotions with Myer.
The company says it's working to remove the "offensive comments" after criticism from a leading vet.
"[It's] inappropriate on so many levels.
"Perry is a role model to so many young people, and this just destroys all the good work we do to try to encourage people not to let their dogs come into contact with koalas."
Claire Madden is in the running to be the next Bondi Vet, a factual show on Network Ten in Australia, with the public choosing from a shortlist of 10 people.
The Australian Koala Foundation estimates there are fewer than 100,000 koalas left in the wild, but that figure could be as low as 43,000.
The RSPCA in Queensland says it's taken in more than 170 koalas with 25% of those victims of dog attacks.
"Katy Perry I challenge you to come and spend a day with me (a wildlife vet) and learn first hand why your comment should NOT be streamed across the nation," wrote Claire Madden.
"Koalas attacked by dogs is one of their biggest threats and primary reasons for presenting to wildlife hospitals across Australia.
"Come visit me and you will quickly learn how adorable and precious our koalas are and how undeserving your comment is."
A Myer spokesman said: "We are aware of comments in relation to Katy Perry's Witness: The Tour advertisement and a particular reference made to koalas.
"We are currently removing the material which references koalas."
The line about koalas has now been replaced with: "OK Nugget, it's time to get you a puppy passport."