Model Ulrikke Hoyer says she was dropped from a show in Japan for being 'too big'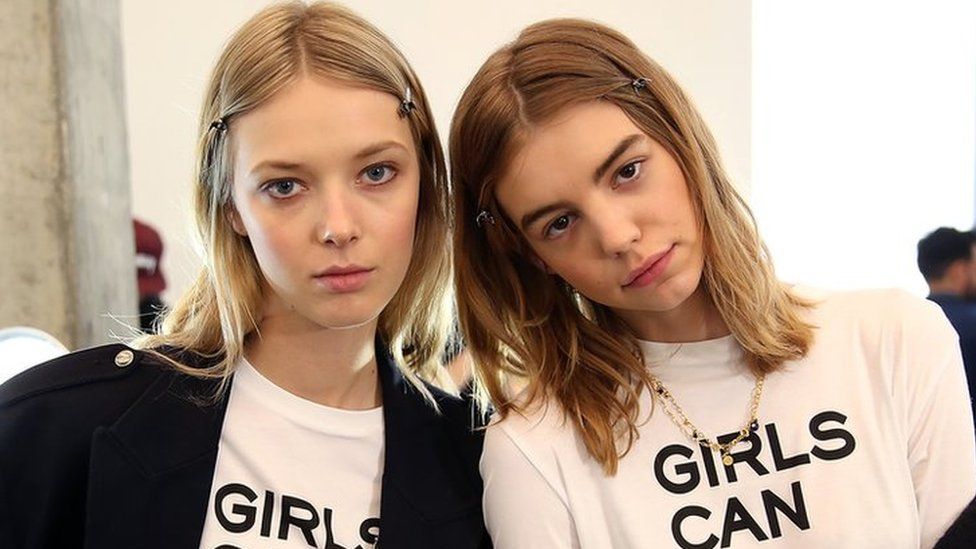 A 20-year-old Danish model claims she was dropped from a Louis Vuitton show because she was "too big" - despite only being size 4-6.
Ulrikke Hoyer says she was told by casting agents to "drink only water for the next 24 hours" before a fitting.
But she says the fitting never happened because she was dropped by the agent.
In an Instagram post Hoyer says she was told she had "a very bloated stomach", a "bloated face" and was urged to "starve" herself.
"I am glad I'm 20 years old... and not a 15 year old girl, who are new to this and unsure about herself, because I have no doubt that I would then have ended up very sick and scarred," Hoyer wrote on Instagram.
The show, which was on 14 May, took place in Kyoto in Japan.
Ulrikke Hoyer says that she went for a fitting in Paris a few weeks before the show "and before I even got back into my own clothes they confirmed me to the show".
She says in a longer Facebook post that she was "happy to know that even though I wasn't in my skinniest 'show-shape' Louis Vuitton would still have me in their show".
She says that by the time she got to Japan, her waist was smaller than in the first fitting.
But she says it was after she tried on some outfits that she was told to "only drink water for the next 24 hours".
In her Facebook post she writes: "That same evening Louis Vuitton had arranged a nice dinner and karaoke for all the models.
"I stayed home hungry in bed, because I didn't want to sit and eat in front of women who had just expressed that I did not need food.
"I woke up at 2am and was extremely hungry. The breakfast started at 6:30am - I had the absolute minimum.
"I was afraid to meet [the casting agent] so my luck she didn't arrive until 8am, when my plate was taken off the table.
"She said good morning to me and the other girls and then looked at me, then down on my non-existent plate and up at me again.
"She was checking if I had been eating food."
Ulrikke Hoyer says that her background in playing tennis from a young age means that she has a good understanding of nutrition.
"I also know that the demands and expectations that is given to the high end fashion models in the industry are often completely unattainable and directly damaging to the human body," she says.
"I cannot accept the 'normality' in the behaviour of people like this.
"They find pleasure in power over young girls and will go to the extreme to force an eating disorder on you."
Louis Vuitton has been contacted by Newsbeat for a comment but hasn't responded yet.