Is 10,000 steps a day a pointless goal?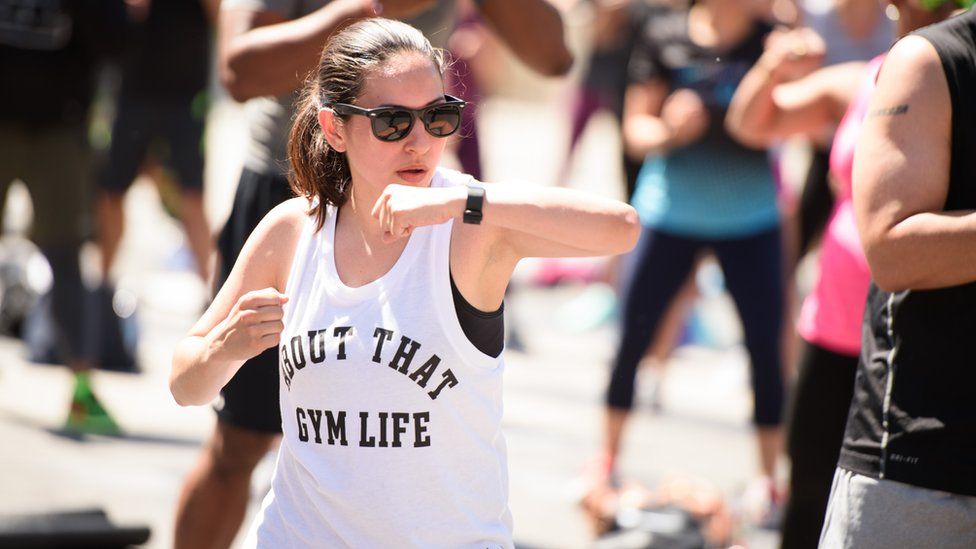 A scientist in the US claims fitness apps could be "doing more harm than good".
Dr Greg Hager, a computer science expert, has told Newsbeat "very few" of them have any base in scientific evidence.
Many of the most popular ones set users a target of 10,000 steps a day.
But Dr Hager says this is actually a pretty arbitrary goal, based on a single study carried out in Japan 50 years ago.
Fitness apps are big business, with thousands on offer.
They've been downloaded more than a billion times around the world.
Although they can help in a variety of ways, many feature a step-counter which rewards users for hitting 10,000.
Dr Hager, a professor at Johns Hopkins University in Baltimore, says this one example of how they're often disconnected from science.
"Some of you might wear Fitbits or something equivalent, and I bet every now and then it gives you that cool little message 'You did 10,000 steps today,'" he told the American Association for the Advancement of Science on Friday.
"But why is 10,000 steps important? What's big about 10,000?
"Turns out in 1960 in Japan they figured out that the average Japanese man, when he walked 10,000 steps a day, burned something like 3,000 calories and that is what they thought the average person should consume. So they picked 10,000 steps as a number."
These numbers bear little relation to our understanding of calorie burning today.
He argues following arbitrary goals could have a negative effect overall.
"Imagine everyone thinks they have to do 10,000 steps but if you are not actually physically capable of doing that, you could actually cause harm or damage by doing so."
It's not the first time fitness apps have been called into question.
But Dr Hager insists step-counters are indicative of a wider problem.
"You'd like to believe that many of these apps have a science base that relates to them," he explains.
"But in many cases it's not clear what the relationship is between what we know in terms of scientific evidence and what's actually built into these apps."