Rebecca Ferguson asked to perform at Donald Trump's inauguration ceremony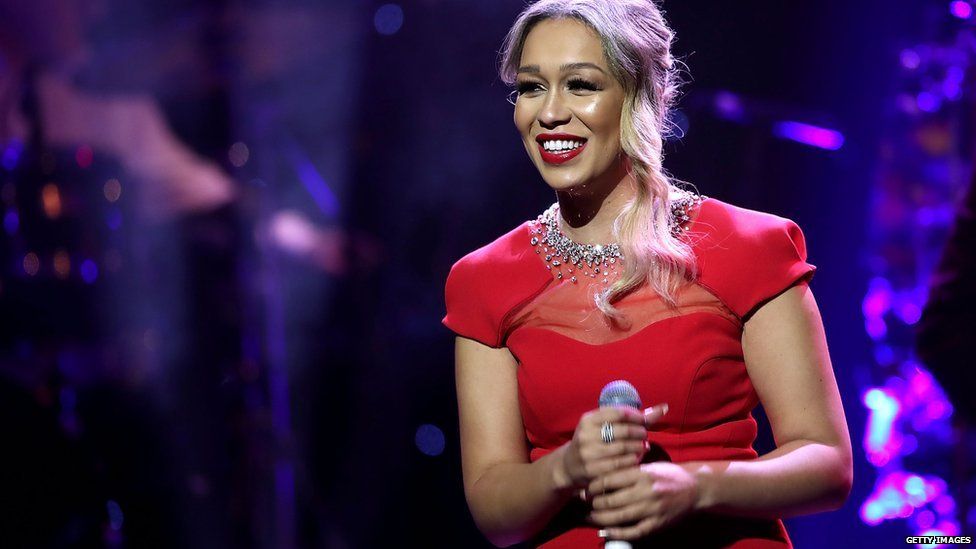 Rebecca Ferguson says she's been asked to perform at Donald Trump's inauguration ceremony.
The singer tweeted she would "graciously accept" the invitation from the American president-elect if she can perform Strange Fruit.
"[It's] a song that has huge historical importance, a song that was blacklisted in the United States," she posted.
Strange Fruit was originally recorded by Billie Holiday but was written as a poem by Abel Meeropol.
A sample from Nina Simone's 1965 rendition was used on Kanye West's Blood on the Leaves.
The words of Strange Fruit describe the lynching of African Americans in the early 20th century: "Black bodies swinging in the southern breeze".
It's been described as one of the first great protest songs.
Rebecca wrote that the song "speaks to all the disregarded and down trodden black people" in the US and if she can sing it she will "see [Mr Trump] in Washington".
The 2010 X Factor runner-up released an album covering Billie Holiday songs in 2015, although Strange Fruit does not feature on the track listing.
Warning: third party content, may contain adverts.
Reports from the US suggest America's next president is struggling to find musicians to perform at his swearing in ceremony on 20 January.
When Barack Obama was inaugurated in 2009 Beyonce and Aretha Franklin performed.
Claims were made that Trump's team have considered breaking protocol and will offer an appearance fee to get an A-list performance.
One confirmed artist for the event is America's Got Talent runner-up Jackie Evancho who will sing the national anthem.
Rebecca Ferguson's management made no comment.
Find us on Instagram at BBCNewsbeat and follow us on Snapchat, search for bbc_newsbeat