Final Fantasy XV is a radical change, says director
By Imran Rahman-Jones
Newsbeat reporter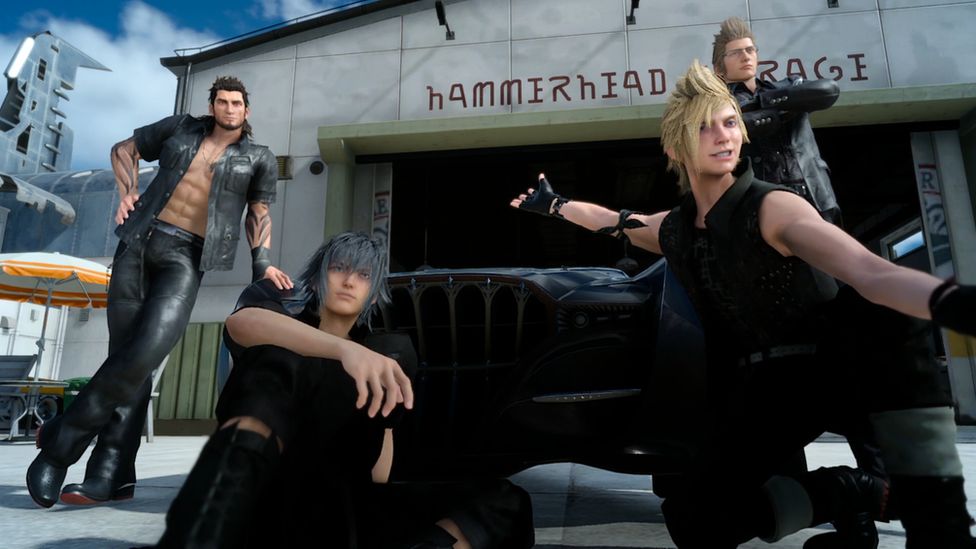 The man behind the new Final Fantasy instalment says the latest offering has undergone a "radical change".
The game, which took 10 years to make, has finally been released.
Director Hajime Tabata says he took a "completely different approach" in developing the game into the series' first real open world edition.
Early reviews are positive, but Tabata tells he is "nervous and excited" about the launch.
"It's not real yet in a way," he says about the game's released after a decade of development.
"Traditionally, Final Fantasy had a turn-based battle system, where it's about the commands the player inputs and it comes up with the damage as numbers," says Tabata.
"We created the monsters that appear in the game as monsters to fight - but this time it was a completely different approach.
"We created a whole world, and created the monsters in that world."
Tabata says he was influenced by first-person shooters such as Call of Duty and Battlefield in the development stages.
"We also did location-hunting trips where we went down into deep, dark caves to see what they really felt like to be in there," Tabata says.
"Then we aimed to recreate those real life experiences through the technology in the game."
After working on the project for 10 years, will Tabata jump straight into the next instalment?
"I'll see what the reactions of the fans are - and I think that will probably show me how I'm going to be involved in Final Fantasy in the future," he says.
What the fans think of the new game
We spoke to fans at an exclusive east London event where the world of Eos was recreated in intricate detail.
The Crow's Nest Diner, serving Moogle Munch popcorn from the game, was instantly recognisable.
There was a stable for the mythical chocobos, large flightless birds the in-game characters use for transport.
And there were plenty of stations where eager fans queued to play the demo.
"It's the story that I enjoy - I can really get into it more than anything.
"The stories are constantly changing, so the theme of brotherhood this time is a new development and will be interesting as something they've never done before."
Aimee: "You've got all the staples back like the chocobos, you've got all the familiar enemies, the familiar themes and I think the battles have evolved."
Katie: "It's a Final Fantasy, but they're merging the real-life concepts into it.
"They've got the Prince and Princess, but they've got real-life back stories at the same time."
Find us on Instagram at BBCNewsbeat and follow us on Snapchat, search for bbc_newsbeat