No Man's Sky company Hello Games say its Twitter account was hacked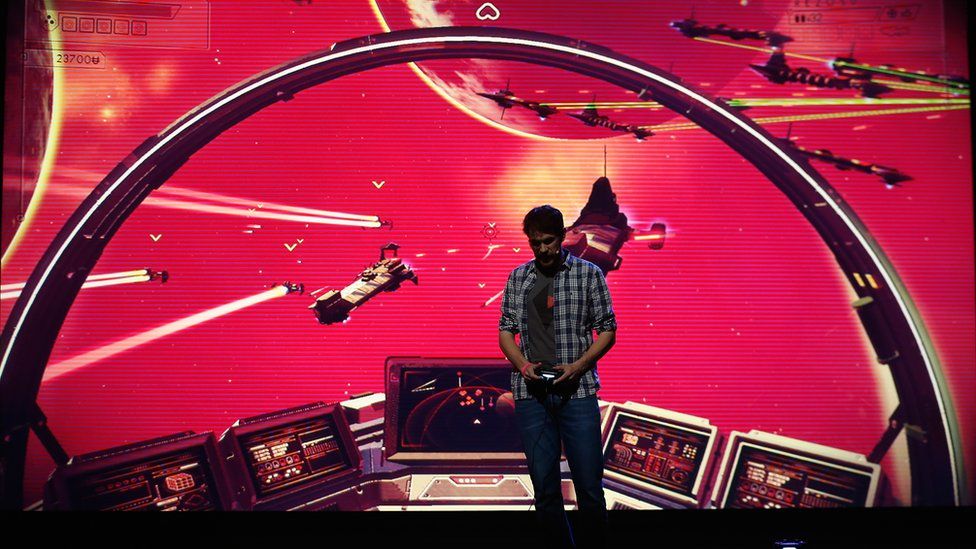 A gaming company says a tweet posted on its account which read "No Man's sky was a mistake" was a hack.
Hello Games, which first announced the title in 2014, deleted the tweet but the original post was retweeted more than a thousand times before the company made its account private.
Fake emails were also sent to a gaming site claiming developer Sean Murray had posted it to get back at Sony.
Another claimed a "disgruntled employee" had sent out the message.
This is the deleted post.
These are the tweets, supposedly from Sean Murray, which Hello Games said weren't from him.
In response to a question from developer Sean Murray on Twitter, Hello Games said the problem was now sorted.
No Man's Sky boasted multiplayer elements, large-scale combat and ship customisation when it went on sale.
But many fans say the game itself looks different to the trailer.
The Surrey-based gaming company said back in August that it was working on the updates demanded by fans.
The game was first announced in 2014 but suffered delays and a legal challenge over its name from Sky.
The Advertising Standards Authority started an investigation into No Man's Sky after complaints from gamers saying the finished product wasn't good enough.
Players say there's a lack of space, combat, structures and buildings, flowing water, animal behaviour and issues piloting spacecraft in the game - all of which can be seen in the 2014 trailer.
Find us on Instagram at BBCNewsbeat and follow us on Snapchat, search for bbc_newsbeat