'More TV, film and gaming' crossover following Skylanders: Academy success
By Steffan Powell
Newsbeat gaming reporter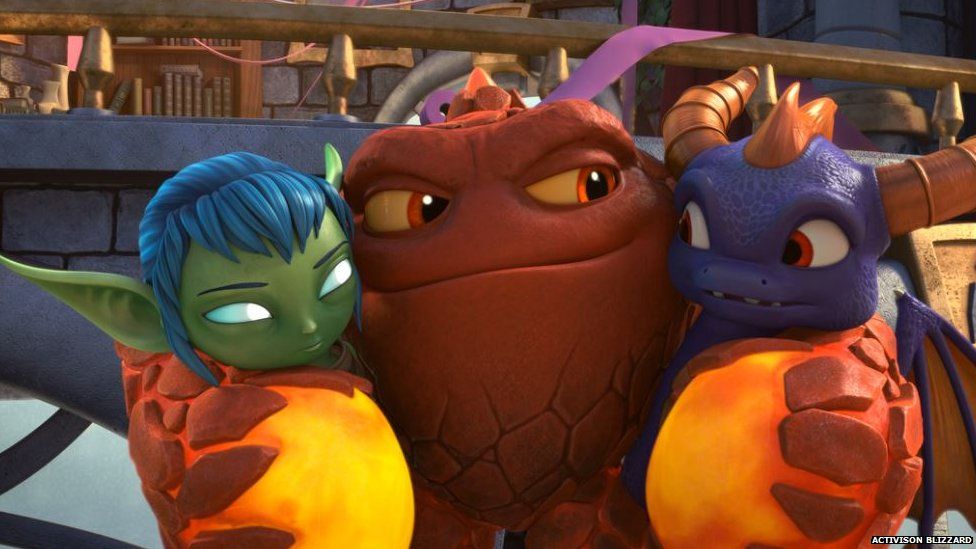 One of the bosses behind new TV show Skylanders: Academies thinks there'll be "more gaming and TV" crossover soon.
Stacey Sher, from Activision Blizzard, believes film and television can "breathe life" into your favourite video gaming characters.
Based on the popular gaming franchise, the show has been made for Netflix.
Speaking to Newsbeat, she says they're considering doing something similar with other games they publish like StarCraft and Overwatch.
"We're going to do more but we're going to move very carefully and thoughtfully," Stacey says.
"We've already announced that we're going to do Call of Duty as a big feature film and that's an example of matching the game to the medium.
"We're going to pick the best medium [for each title] be it film, TV or shorts - the one that best serves each franchise individually."
Skylanders: Academy is a comedy adventure based on characters from the popular Skylanders games.
The show's writer Eric Rodgers describes it as a mix of "Professor X's school for the gifted from X-Men meets Futurama or the Simpsons".
Stacey says: "The fans love these characters and want to engage more fully with them, they want to go beyond the storytelling capabilities of gaming.
"The way television engages you is different to the way games engage you.
"In games you are the character, in filmed entertainment you empathise with characters and you go on journeys with them side by side."
Nick Van Dyk, who's also a boss at Activision Blizzard, says they're not worried about other people copying their idea.
He thinks for projects like this to be a success the games themselves need to have an established fan base who are eager for more content.
"Franchises don't grow on trees," he tells Newsbeat. "We don't worry about competition because we know these franchises are so beloved that if we do a proper service to our fans, make the best content we can, then they'll be success.
"It's a lot easier when you're starting with something that has a following of tens of millions of people."
Find us on Instagram at BBCNewsbeat and follow us on Snapchat, search for bbc_newsbeat