James Arthur: I have to manage my anxiety every day
By Steve Holden
Newsbeat music reporter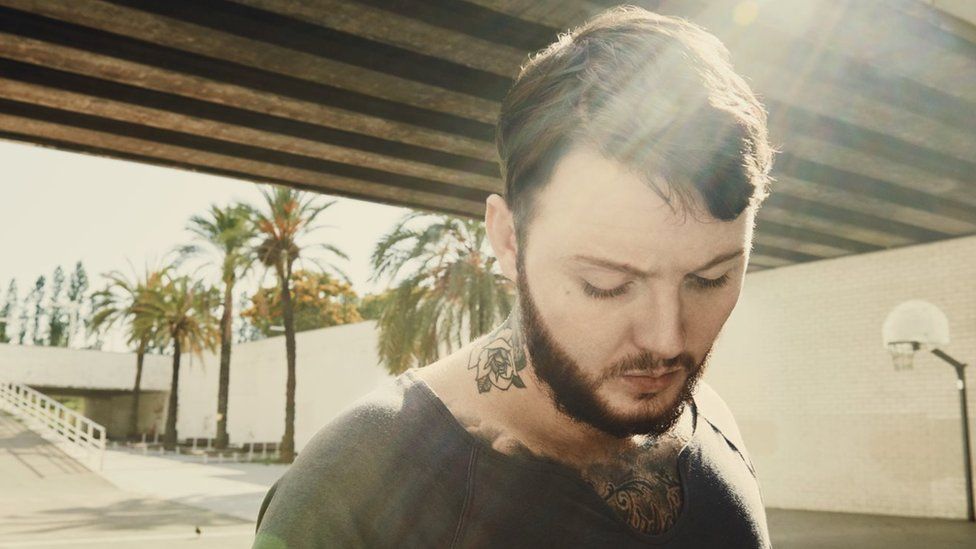 He's achieving success once again but James Arthur says he still has to manage severe anxiety every day.
"It's something that's become part of my life," the 2012 X Factor winner tells Newsbeat.
"At one time it was horrendous and I didn't know what it was. I go through these episodes where I can't breathe and I feel like I'm having a heart attack."
James is now back at number one with new single Say You Won't Let Go.
It's his first chart topping single since 2012's Impossible and makes for a rather unexpected comeback.
James explains how his anxiety has, in the past, affected his behaviour, his relationships with family and friends and his career.
"I got really lost and my family could all see it. There was no getting through to me I was just buried in self-loathing and doing all the wrong things.
He says the anxiety was at its worst in the years after he won X Factor.
"I thought I was going to die and the way I dealt with it was by self-medicating and taking more medication than I should have been.
"I was smoking lots of cannabis. Way more than anyone should have been.
During that time, he admits "lashing out" at people on social media and says "he fought against it" and "didn't confront the problems".
He says his biggest regret was being labelled homophobic after using the word "queer" in a rap battle.
"My music is about love and I don't discriminate against any type of person.
"It was taken out of context and I didn't mean to offend anyone at all. But I make no excuses and I dealt with the whole thing in the wrong way."
Video may contain third party adverts.
James says the turning point came when he rang an ambulance "for the hundredth time".
"Something just went in my head and I thought how many times are you going to call out an ambulance and have these paramedics tell you that it's an anxiety attack.
"There had to be a point where I had to stop feeling sorry for myself.
"I started writing songs again. But not songs that may or not be a hit. I was writing songs to say how I feel."
In another surprising move, he recently resigned to the label that dropped him, Syco.
"Simon [Cowell] sent me a really nice message and I sent a really cheesy one back.
"It feels a bit Leicester City at the moment. It feels surreal for sure."
James credits his fans for his success and says people are relating to his song.
He's now also an ambassador for mental health charity SANE and hopes that other people can talk openly if they're suffering from mental health issues.
"It can feel like your whole world is caving in on you and if you don't speak about it it gets worse. You have to talk about your problems."
Find us on Instagram at BBCNewsbeat and follow us on Snapchat, search for bbc_newsbeat