How to stay safe when you're dating online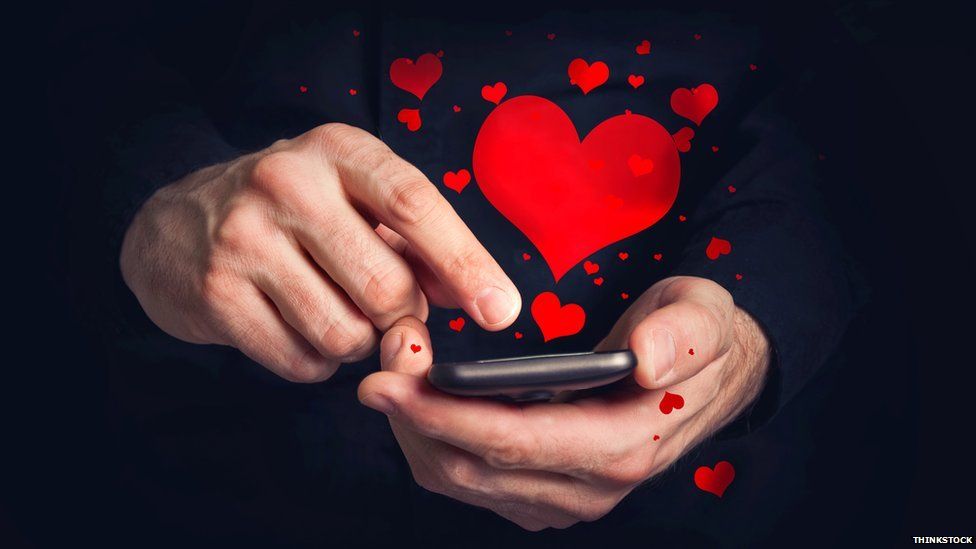 The number of sexual assaults, initiated by online dating, being reported to police has increased - according to the National Crime Agency.
In 2009 there were 33 reported offences while in 2014 there were 184. That's a six-fold increase in five years.
The numbers are still relatively small when you consider how many people use online dating websites each year.
But the figures are expected to rise again as the popularity of dating websites continue to grow.
The NCA has attributed the rise to a higher level of trust online.
They say "online relationships tend to progress more quickly than those offline".
Speaking to the programme, the NCA gave some of their top tips to stay safe when dating online.
Be selective when choosing a username
You don't have to use your name, your location, age... or anything else about yourself.
We're not suggesting you have to lie, but it might be worth being a bit ambiguous with your choice of username.
Giving yourself an online persona makes it easier to cut ties if you decide you want out.
And it makes it much harder for you to be tracked down on other websites like Facebook or Twitter.
The NCA report says that in more than half of the sexual assault cases reported there were communications of a sexual nature before they met.
It is easy to open up to people online. It can almost feel as though you are freer to be more emotionally honest.
But be careful. Don't let your instincts become confused by excitement and strong feelings.
The person you are talking to is still a stranger.
Take a step back and think - is this normal behaviour?
It wouldn't be normal for a person in the street to ask to borrow money.
It's not acceptable on a dating site either.
And it's not just money to think about either - if they are asking personal or uncomfortable questions you don't have to answer.
Be sure to tell someone about your plans
You have been talking to this person online for a while now, and you've both decided you want to meet up.
That's totally fine - just think about how and where.
Meet them somewhere public and tell someone where you are going.
Don't feel any pressure to go back to their house, or invite them home to yours - the NCA reports 72% of offences were committed at the victim's or offender's home.
And finally don't feel bad if you don't think it's going well and you want to go home.
There's always help and advice available
If you think they are a scammer then report them to the dating website.
If you've been threatened or experienced violence or assault then speak to the police.
Crimewatch is on BBC One on Monday nights from 9pm.
Find us on Instagram at BBCNewsbeat and follow us on Snapchat, search for bbc_newsbeat