Robin Thicke and Pharrell Williams appeal against Blurred Lines copyright ruling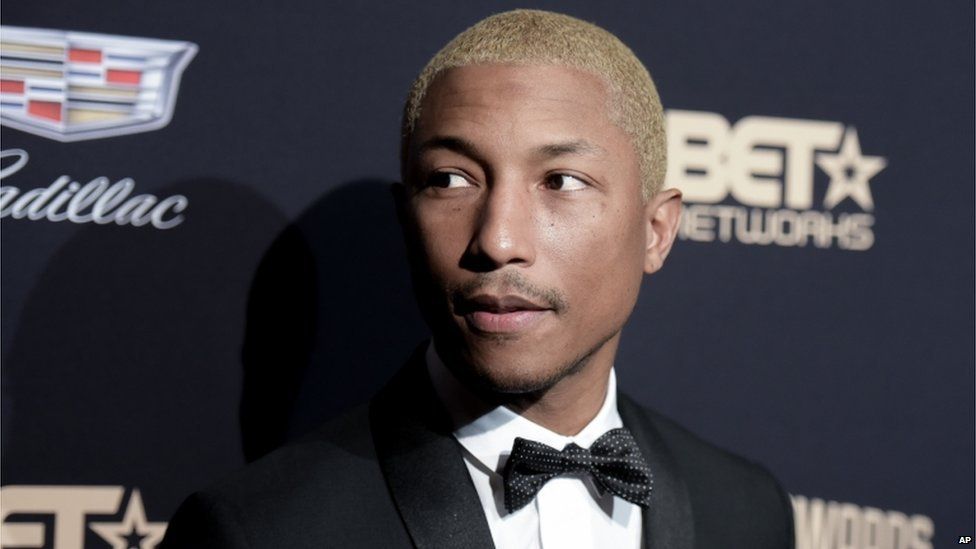 Robin Thicke and Pharrell Williams are appealing against a court's decision that their single Blurred Lines copied Marvin Gaye's song Got To Give It Up.
In March 2015, a judge initially ordered the pair to pay the Marvin Gaye's family more than $7m (£5.3m) in damages for copyright infringement.
The family was also awarded a 50% interest in royalties from Blurred Lines, the biggest single of 2013.
The pair's lawyers are now seeking to appeal against the ruling.
They say the case should never have gone to trial and that the verdict should be overturned, or a new trial ordered.
The Gaye family sued Robin Thicke and Pharrell Williams for copyright infringement in 2013 after Blurred Lines was released.
They argued that the song copied parts of Marvin Gaye's song Got To Give It Up, which constituted a copyright infringement.
Pharrell, who co-wrote the song, told the court at the time that Marvin Gaye's music was part of the soundtrack of his youth and that he was "channelling... that late '70s feeling" when he wrote the song.
But he insisted that he didn't copy the track.
The jury thought differently and found against him and Robin Thicke.
A judge later cut the amount Pharrell Williams had to pay to $5.3m (£4m).
Robin Thicke and Pharrell Williams' lawyers have tabled an appeal against the verdict on the grounds that "a cascade of legal errors" led to the decision.
They argue that the judge gave a number of improper instructions to the jury.
The Gaye family's lawyer Richard Busch disagrees.
He says: "We obviously believe the jury and district judge who confirmed the jury's findings were correct in finding infringement."
"Our own opening responsive brief will contain what we believe will be very strong replies to each and every point they raise."
Find us on Instagram at BBCNewsbeat and follow us on Snapchat, search for bbc_newsbeat