Diabulimia: Diabetes and eating disorder service launching in UK
By Tracy Ollerenshaw
Newsbeat reporter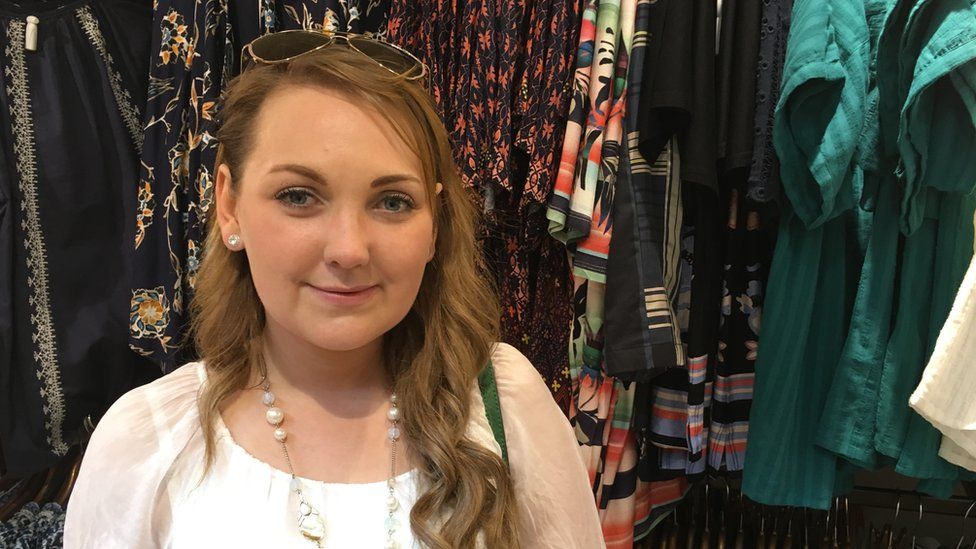 The UK's first ever diabetes and eating disorder service has begun working with young women dealing with "diabulimia".
It's thought one in three young women with type 1 diabetes struggle with their weight or have eating concerns.
Diabulimia is not yet medically recognised but the term means diabetic people who deliberately take too little insulin in order to lose weight.
It can have harmful lasting effects such as blindness, kidney problems, hair loss and early death.
Stacey Williams, 25, has been dealing with some of those problems.
"I did lose a lot of hair. I now have to wear a hair weave to hide the bald patches.
"I've had physiotherapy to gain strength in my muscles. I've had to have a lot of laser eye surgery to correct my eyes but my vision will never be the same again."
Stacey was diagnosed with type 1 diabetes in 1997 when she was just six.
"It was difficult to come to terms with. To be told you can't have sweets and chocolates like other children have is very difficult."
Type 1 diabetes is when the body doesn't make its own insulin and is unable to control how much sugar there is in the blood.
According to JDRF, the charity dedicated to type 1 diabetes research, about 400,000 people in the UK live with condition.
Stacey has to regularly check her blood glucose, inject insulin four times a day, keep track of her diet and exercise. She monitors her blood sugar levels with a finger prick test which goes into a machine and gives out readings.
"Things changed when I was about 15 years old. I was at school and being bullied because of my weight.
"I started to skip my injections to become ill, to be taken away from school so [that] I didn't have to face those bullies every day.
"When I started to lose the weight and get the compliments it fuelled the diabulimia even more. The more compliments I got the more weight I wanted to lose.
"I started to wear clothes that I didn't think I'd be able to - going from a size 16 to a size eight felt fantastic for me.
"I wasn't thinking about the long-term damage that it could actually cause."
"I missed a lot of school going into hospital. I'd go in once a fortnight every couple of days.
"It was very difficult to change my thought process and behaviours.
"The skipping [of] injections and weight loss was mixed in with depression and once you're stuck in a rut it's very hard to overcome. You do need to seek the help but I was so embarrassed and ashamed over what I was doing to myself it was easier to hide away."
Until now people in the UK with diabetes and an eating disorder have been able to seek help for one or the other, but never together.
Professor Khalida Ismail, who leads the largest diabetes and mental health clinic in the UK at King's College in London, wants that to change.
With the new unit at King's she wants to unite psychiatrists and diabetes experts.
"They never meet patients together and it's an inefficient use of current resources," she explains.
"I would argue we'd actually be saving money by joining up services," she adds.
'This is probably bigger than we think'
The charity, DWED (Diabetics With Eating Disorders) has been campaigning to have the omission of insulin for weight loss officially recognised as a mental illness.
"There is an awareness that this is probably bigger than we think, no-one really knows how big it is or how to detect it," says Prof Ismail.
A new set of guidelines for the treatment of eating disorders, which includes how best to treat those who also have diabetes, is expected to be released by the National Institute of Health and Care Excellence (Nice) in early 2017.
Stacey is 18 months into her recovery.
"It took a while to actually seek help - I tried to do it on my own - do my injections by myself but it wasn't until I realised that 70% of my vision went temporarily in my left eye and I realised I couldn't do it alone.
"My team didn't use the term diabulimia but advised me there were a lot of patients going through the same thing.
"It wasn't known among diabetics... we were all doing it."
"A lot of support from friends and family, diabetic team, counselling played a big part in my recovery.
"There's always going be a temptation to carrying on skipping because I was so used to doing for so many years.
"But the effect it's had on my health and my family and my eyesight, I would never go back to doing that again."
For more information on diabetes you can look at these BBC Advice pages.
Find us on Instagram at BBCNewsbeat and follow us on Snapchat, search for bbc_newsbeat