Young military veterans are being 'forgotten', says charity
By Hannah Moore
Newsbeat reporter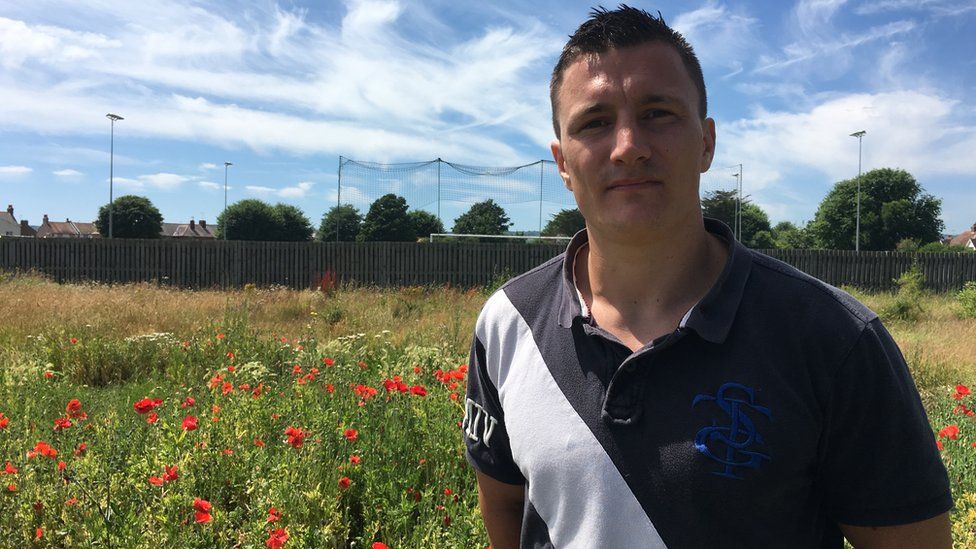 Young men and women who have served in the British military are being failed when they leave, says an armed forces charity.
It's claimed they are not getting the right support, especially when it comes to learning new skills and finding a job.
SSAFA, which stands for Soldiers, Sailors, Airmen and Families Association, says half the people it helps are unemployed and three quarters have long term health problems.
"It was after my first tour that things started going wrong in my head," says 28-year-old Nick Underdown.
He was in the army for six years and served two tours in Afghanistan.
"While I was actually out on patrol I was having anxiety attacks and panic attacks," he tells Newsbeat.
"It was frightening because I was a driver at the time and I'm responsible for three other blokes' lives.
"[I thought] 'If I do something wrong I could not only kill myself, I could kill these other blokes as well.'"
Nick decided to leave the Army three years ago, and has since been struggling with anxiety.
"I started a college course because I wanted to be a paramedic, but I couldn't focus on anything.
"I couldn't even get out of bed some mornings."
SSAFA says four out of 10 Afghan veterans it supports have been diagnosed with post traumatic stress disorder (PTSD), a mental health problem triggered by a traumatic event.
Nick is currently both homeless and jobless.
"I loved the Army, the discipline and the routine, the structure and the support.
"Then when you leave it's gone, and you're left to fend for yourself."
SSAFA has provided Nick with a mentor who is helping him to write a CV, claim benefits, and find somewhere to live.
But it wants the government to take more responsibility for looking after veterans, including monitoring them for the first year after leaving the forces.
But "there is more to do," a spokesman tells Newsbeat.
Nick wants to see regular checks on the mental and physical health of former servicemen and servicewomen.
"You get it in the army, so why not afterwards?"
"Maybe even just check up surgeries once a week or once a month where local veterans get together and speak to someone.
"Then at least you know someone cares."
You can visit the BBC Advice pages for help on mental health.
Find us on Instagram at BBCNewsbeat and follow us on Snapchat, search for bbc_newsbeat