ITV denies sex on Love Island was 'explicit'
By Rick Kelsey and Jimmy Blake
Newsbeat reporters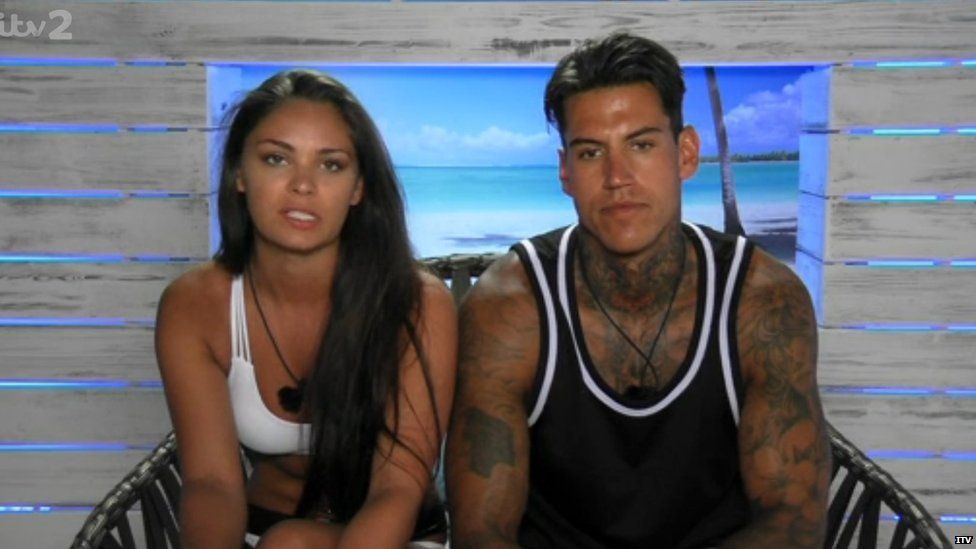 ITV is denying that a scene in Love Island showing two contestants having sex was inappropriate.
A watchdog has criticised the programme for "creating a sexual spectacle for young people".
Viewers saw Emma-Jane Woodham, 19, and Terry Walsh, 28, getting intimate in a room full of others just after the 9pm TV watershed.
The programme is also available on demand at itv.com for anyone with a valid log-on and password.
Mediawatch lobbies government ministers and regulators about socially responsible media content.
It released a statement saying it is unhappy that sex scenes on the show are too accessible.
"Sex in the context of Love Island is being sensationalised and demonstrates nothing of real loving committed relationships."
The family watchdog added: "Both broadcasters and participants should take more responsibility for what is shown and its impact on younger viewers."
Before the two went into the bedroom Emma asked one of her fellow islanders: "If we have sex on top of the covers they can't air that can they?"
It turns out that the answer to her question was, in part, yes.
The two then got into bed with others around them whispering in the room.
The scene shown on ITV involves contestants' opinions of Emma and Terry's actions, along with footage of the two in bed.
There is no full nudity is the scene.
ITV told Newsbeat it was "not aware" of any complaints about the episode and that the scenes were fully complied for broadcast.
An ITV spokesman said: "Contrary to reports, editorially the scenes in question are inexplicit, and the focus is rather on the other Islanders' reactions."
Ofcom, the UK media regulator, said the body had received six complaints in relation to the show.
However, some these complaints are thought to be related to bullying.
Ofcom plans to make a decision on whether or not to investigate the claims of inappropriate scenes next week.
This year's series has seen a fair bit of controversy which has helped its ratings.
It's been averaging more than a million viewers an episode, excluding catch-up, which has overtaken Big Brother.
Find us on Instagram at BBCNewsbeat and follow us on Snapchat, search for bbc_newsbeat