Meghan Trainor takes 'altered' Me Too video offline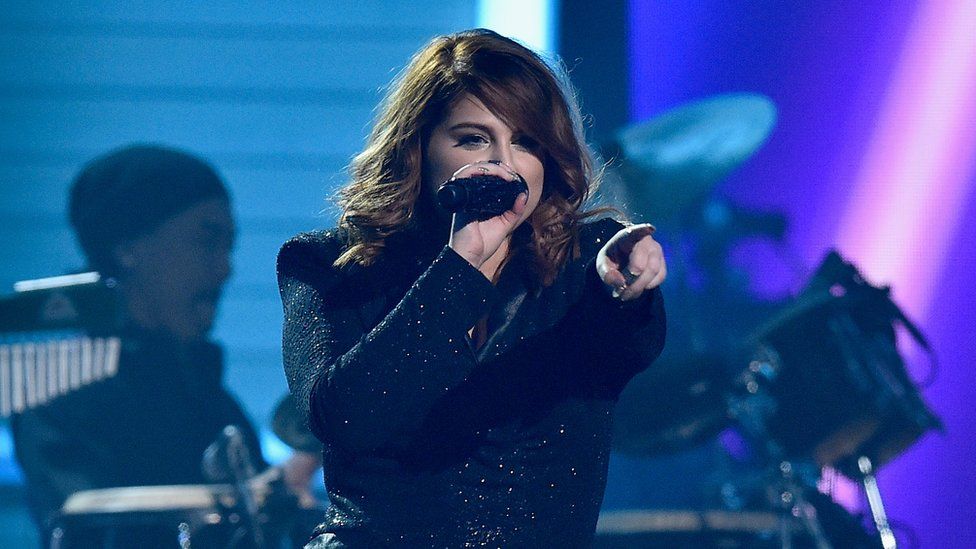 In All About That Bass, Meghan Trainor makes it clear she's not a fan of photo editing.
She sings: "I see the magazines working that Photoshop, we know that ain't real, come on now make it stop."
Now, sticking to her word, the 22-year-old has had the video for her single Me Too taken offline because she says "they photoshopped the crap out of me".
In a series of Snapchat posts she added: "I'm so sick of it, I'm over it. So I took it down until they fix it."
The singer, who had been teasing the release of the video on social media, went on to say the video it is "still one of my favourite videos I've ever done, I'm very proud of it".
"My waist is not that teeny, I had a bomb waist that night, I don't know why they didn't like my waist.
"I didn't approve that video and it went out to the world so I'm embarrassed."
Videos are normally removed from sites like Vevo and YouTube because of copyright infringement, rather than the artist not being happy with how it looks.
The original Me Too video was posted online briefly before being taken down.
In an interview on American TV after it had been deleted Meghan said she had approved a new version which would be uploaded "soon".
Find us on Instagram at BBCNewsbeat and follow us on Snapchat, search for bbc_newsbeat