Warning over new UK legal high law after Irish ban 'made it easier to buy them'
By Jim Connolly
Newsbeat reporter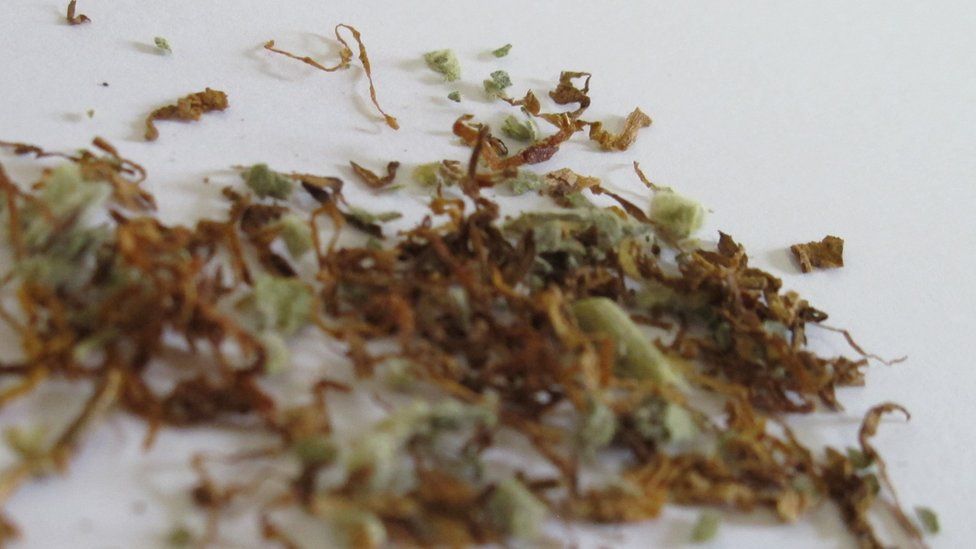 A new law designed to crackdown on so called "legal highs" was due to come into force but has been delayed.
The new legislation is based on the Irish system and Newsbeat has heard there have been limited results there since it was brought in back in 2010.
Ireland banned all substances that have a psychoactive effect on the brain with exceptions for alcohol, nicotine and caffeine.
Drug workers and users warn that it is easier to get the drugs since the ban.
When it was first brought in in Ireland, head shops that sold synthetic cannabis were shut down.
However, to the end of 2015 there have only been four successful prosecutions and experts say recently they have seen a worrying rise in use.
They say people are mainly buying their drugs online.
Newsbeat has put that to the test by contacting companies which sell what are officially called New Psychoactive Substances (NPS).
We made it clear that we wanted to get a delivery to Dublin where it would be illegal.
It only took 20 minutes for a company to say it was happy to send a parcel in "unmarked, discreet packaging".
We have been to Cavan in the Republic of Ireland where NPS use has become a big problem.
One user told us "when the law changed and the shops were closed down people started selling it on every street.
"It was even easier to get, because there was someone going to get it for you, all you had to do was meet them.
"You could also order it off the internet."
Tim Murphy runs the Cavan drug and alcohol service and he agrees buying online is central to NPS abuse.
"We're seeing widespread use," he says. "The main route seems to be via the internet.
"People are ordering large quantities, sometimes for themselves and sometimes to sell on, and it seems to be rampant and growing."
We spoke to a former NPS addict at Cavan drug and alcohol service.
"Looking out of this window I can see the psychiatric unit I ended up in for 30 days and it wasn't nice.
"I was coming out with stupid thoughts, saying to my family that there was people after me.
"I started attacking them every day."
He says he was introduced to synthetic cannabis by a friend.
"They said we have got this stuff in and it's cheaper and better. So I tried it and then didn't stop trying it.
"After two to three months you get very addicted. I went down to seven stone because I was just drinking water and smoking.
"It's absolutely nothing like cannabis. It is awful, one of the worst drugs out there."
There have been a number of recent deaths in Cavan connected to synthetic cannabis.
Father Jason Murphy has buried some of the people who have killed themselves after taking it.
"The families are very angry and I express that at funerals," he tells Newsbeat.
"The hurt and the pain, to see a young child being put into a coffin and you have parents having to put a lid on it. I can't express in words how it feels."
He doesn't think the Irish law is working.
"It is not relevant to us, we don't see effects of the law, we don't see the prosecutions."
Tim Murphy runs the treatment centre in Cavan and has advised the Irish government on the issue.
He says he's worried about the rise of NPS.
"I'm trying to be cautious about this but I see parallels with the heroin epidemic of the 80s.
"It's a particular problem and it's getting worse."
The government in the UK insists the law is going to come into force soon.
A Home Office spokesperson told Newsbeat: "The landmark Psychoactive Substances Act will fundamentally change the way we tackle these drugs and put an end to unscrupulous suppliers profiting from their trade.
"Our message is clear: offenders will face up to seven years in prison."
Find us on Instagram at BBCNewsbeat and follow us on Snapchat, search for bbc_newsbeat