Cara Delevingne quit modelling because she 'lost sight' of being happy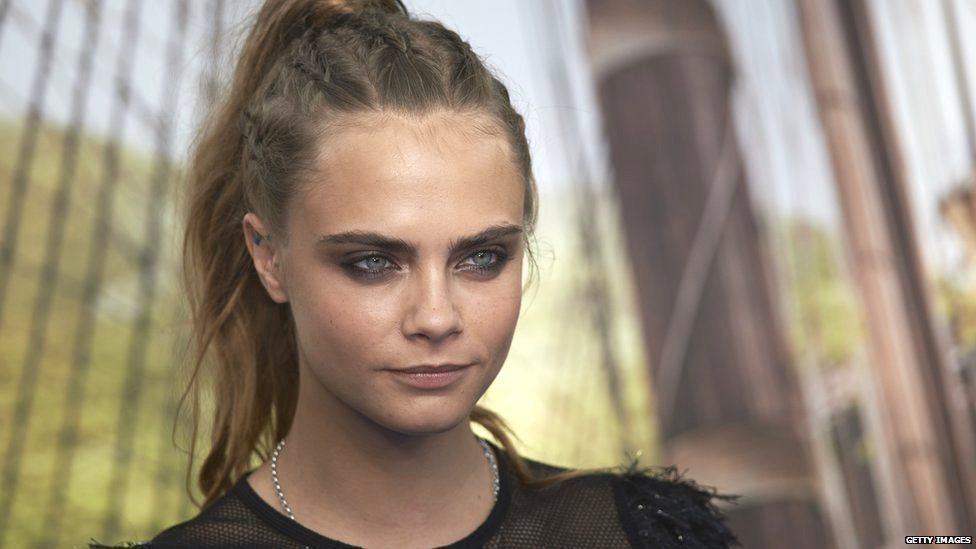 Cara Delevingne says she left modelling because she realised she "needed validation from everyone".
The 23-year-old began modelling when she was 16 but says she lost sight of herself and "what it meant to be happy".
"Over time, I came to realise that work and getting others' approval isn't the most important thing," she said.
"Yes, your career is very important - but it's not the most important. Of course I was proud of my accomplishments, but I wasn't genuinely happy."
Cara started her move into the film industry in 2012 when she got a minor part as Princess Sorokina in Anna Karenina, which starred Keira Knightley, Jude Law and Alicia Vikander.
She then made her Hollywood breakthrough after being cast as Margo Roth Spiegelman in 2015's Paper Towns before playing the enchantress in Suicide Squad.
And of course she was in Taylor Swift's squad last year and appeared in her Bad Blood video.
Cara says since leaving the modelling world, she has a much better work/life balance.
"I still have so much to learn, but I have realised that beating myself up, feeling guilty and regretting past mistakes will only hold me back," she said.
"After all, no matter how many people like you and your work, it doesn't matter if you don't like yourself."
Cara Delevingne was signed by Sarah Doukas at Storm Model Management, the same woman who discovered Kate Moss, after leaving school in London in 2009.
She was named model of the year at the British Fashion Awards in 2012 and 2014 and has appeared on the catwalk for the biggest names in the industry including Burberry, Chanel, Dolce & Gabbana, Fendi and Moschino.
"It took a while before I had stability in the business," she said.
"I worked hard to be accepted by the fashion community in ways beyond my physical appearance.
"In no time, though, I found myself surrendering to the industry's approval process. I felt like I needed validation from everyone.
"As a result, I lost sight of myself and what it meant to be happy, what it meant to be successful. I think it all stemmed from a deep-down feeling of wanting people to like me and love me."
Among her many talents, Cara Delevingne can sing, play the drums and the guitar and was offered a music contract by Simon Fuller as a teenager but was told she would have to change her name.
She also turned down a part playing Victoria Beckham in Spice Girls musical, Viva Forever! saying it would be "career suicide".
But she says she's now happy with her life.
"It's taken time, but now I realise that work isn't everything and success comes in many forms.
"I've opened my mind, and now I embrace new things with a childlike curiosity. I'm spending more time doing the stuff I love. And I've been able to do better work because of it."
Find us on Instagram at BBCNewsbeat and follow us on Snapchat, search for bbc_newsbeat