'A quarter of a million' UK students now using sugar daddies, according to app
By Rick Kelsey
Newsbeat reporter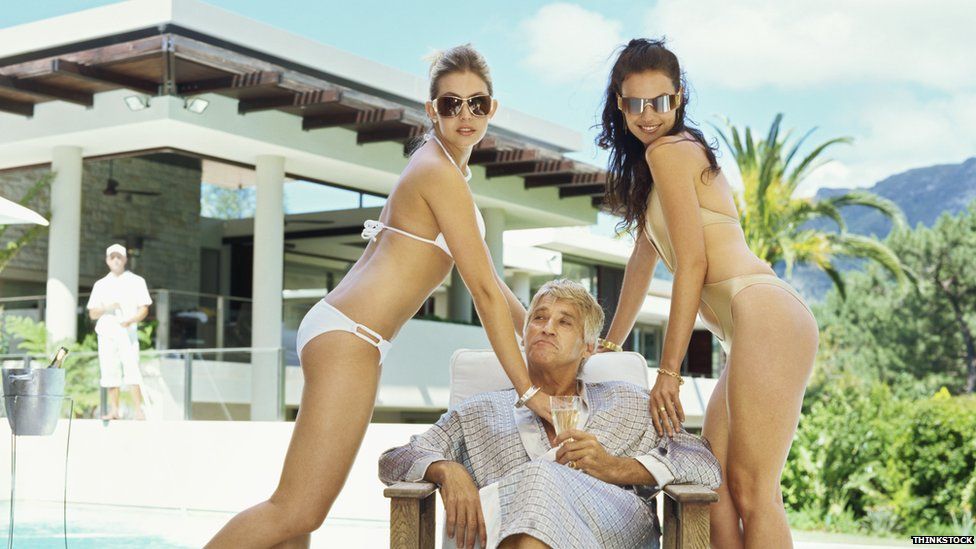 A leading sugar daddy app says it now has almost a quarter of a million UK students on its books.
Seeking Arrangement claims it's seen a 40% growth in the last year in young women joining.
The figures are based on email address sign-ups, so some accounts could be people with multiple accounts, while the term students includes part-time workers and trainees.
What's not clear either is how many of the users are "active" and go on dates.
Last year a study found that more than a fifth of students had thought about being involved in the sex industry.
One in 20 students who took part said they'd worked either in glamour modelling, web-cam modelling, stripping or prostitution.
Seeking Arrangement says it aims to hooks up wealthy men with younger women.
It claims the most new sign-ups have come from the University of Portsmouth and the University of Kent.
The app makers say they believe the high cost of university fees and accommodation in the UK is making students look at new ways of making cash while studying.
There is evidence that suggests fewer students are working while in full-time education.
The Institute for Public Policy Research (IPPR) says its figures suggest 29% of 16 to 24-year-olds were working in 2015.
That's a 7% fall from 10 years earlier.
In November Newsbeat spoke with 20-year-old Clover Pittilla, from Bournemouth, who uses the site.
"It wasn't for chavy people, there is a certain standard they have to meet," she said.
"They are somewhere in life materially where they want to be and they just want to have fun now."
When the subject of sex came up she told us people are very open in the sugar daddy dating scene.
"Sometimes, sometimes [there is an expectation of sex]. But they are usually quite forward with that.
"They usually say it straight away. If that's what they want then that is what they want.
"But if that is not what I want, that is not what I am going to do.
"But if they are attractive or whatever and you wouldn't mind, then why not."
Despite these figures on the amount of students using sugar daddy apps, some of the comments, at the time, about Newsbeat's interview with Clover still suggested it was similar to prostitution.
Student Clover believes that's unfair.
"If you go on the internet, you see what people really think of it.
"Some think it is like prostitution but it really isn't. You don't have to do anything you don't want to do."
The types of people signing up to sugar dating services do not seem to fall into a certain wealth or social class.
Seeking Arrangement claims 56% of university Sugar Babies come from middle and upper-middle class families.
A number of other sugar daddy apps are available.
Universities with 'new' sugar babies
1. University of Portsmouth - 216
2. University of Kent - 212
3. University of South Wales - 208
4. University of Cambridge - 207
5. University of Nottingham - 195
6. University of Arts London - 186
7. University of Central Lancashire - 173
8. University of Manchester - 172
9. University of Bristol - 171
10. University of St. Andrews - 165
For more stories like this one you can now download the BBC Newsbeat app straight to your device. For iOS go here. For Android go here.