Motorhead fans want newly discovered periodic element named after Lemmy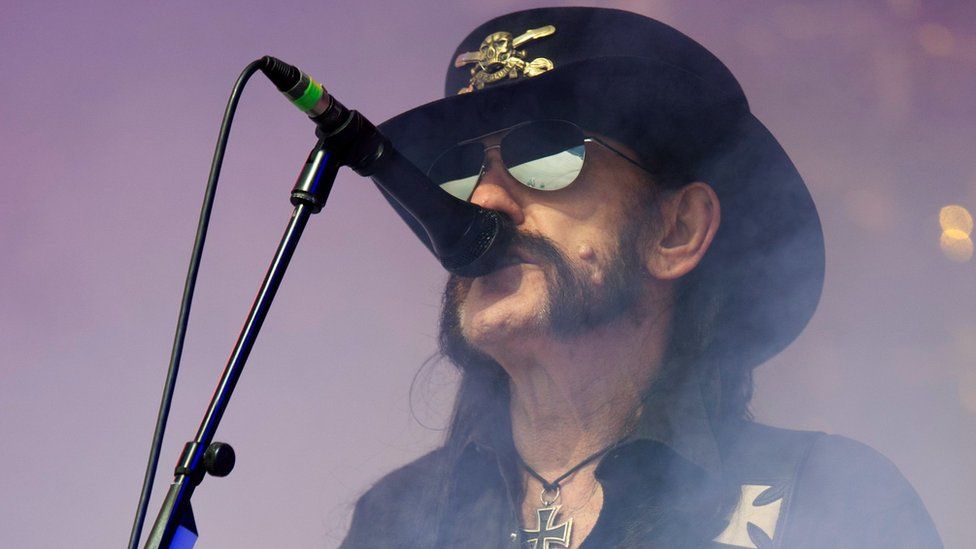 Motorhead fans want a newly discovered element on the periodic table named after Lemmy.
A petition's been started to try to rename Ununoctium 118 - Lemmium.
Motorhead frontman Lemmy was diagnosed with an aggressive form of cancer on Boxing Day and died two days later at his home in Los Angeles, shortly after celebrating his 70th birthday.
His memorial service takes place on Hollywood's Sunset Strip this weekend and is being streamed live on the band's YouTube channel.
The petition, set up by John Wright, a business support manager from York, already has nearly 15,000 signatures.
It reads: "Heavy rock lost its most iconic figure over Christmas with the sudden and unexpected death of Ian 'Lemmy' Kilmister.
"Lemmy was a force of nature and the very essence of heavy metal.
"We believe it is fitting that the International Union of Pure and Applied Chemistry (IUPAC) recommend that one of the four new discovered heavy metals in the periodic table is named Lemmium.
"An astrological object (a star) has been named Lemmy to meet the IUPAC naming recommendations."
Not all Motorhead fans are happy about the idea though.
One wrote on the petition page: "Let's not. Lemmy himself said in 2010, 'We were not heavy metal. We were a rock 'n' roll band. Still are. Everyone always describes us as heavy metal even when I tell them otherwise. Why won't people listen?' Why won't you listen?"'
Another, Christopher Scurrah, wrote: "Lemmy always said Motorhead wasn't heavy metal, he said 'We're Motorhead and we play rock and roll'. If 118 is a noble gas that's fine with me."
The four new elements were discovered by scientists in America, Japan and Russia.
The new additions were formally verified by the International Union of Pure and Applied Chemistry (IUPAC) on 30 December.
The first true version of the periodic table was produced in 1869 by the Russian chemist Dmitri Mendeleev.
Motorhead could hit the top of the singles chart on Friday following Lemmy's death.
The band's song Ace Of Spades has moved up 94 places into the ninth spot in the midweek singles chart, according to the Official Charts Company.
The track was first released in 1980 and peaked at number 15 on the chart after its release. It was last in the top 40 22 years ago.
For more stories like this one you can now download the BBC Newsbeat app straight to your device. For iOS go here. For Android go here.