Hermione Granger to be played by black actress Noma Dumezweni, sparking fan debate
By Amelia Butterly
Newsbeat reporter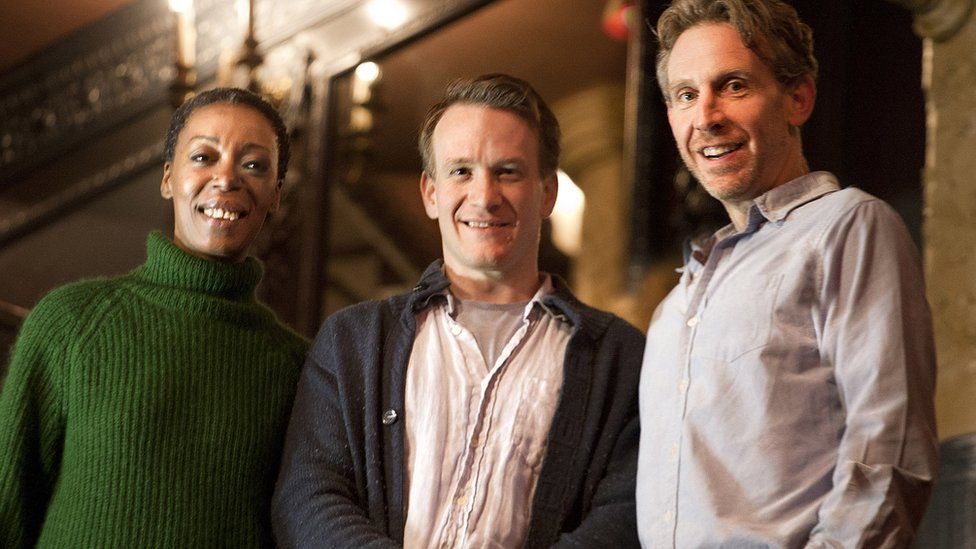 Producers have announced the casting for the new Harry Potter stage show and Hermione Granger will be played by a black actress.
While many people are pleased Swaziland-born Noma Dumezweni is taking on the role, others suggest they have a problem with Hermione "changing race".
Emma Watson portrayed the character in the films, while covers of the books have shown Hermione as white.
Fans say JK Rowling never explicitly referred to Hermione's ethnicity.
When she is described, her teeth and her "bushy" hair are the physical characteristics often mentioned.
Otherwise Rowling refers to her using elements of her personality or abilities.
For many Harry Potter fans the "canon" or the wizarding world which Rowling has created is all-important, with long online discussions still ongoing, almost a decade after the publication of the final book.
Evanna Lynch, who played Luna Lovegood in the Harry Potter films, posted her support of the casting announcement on social media, describing it as "exciting".
"I'm so excited with the choice of casting for Harry Potter and the Cursed Child," Rowling said.
"I can't wait to see Jamie, Noma and Paul bring the adult Harry, Hermione and Ron to life on stage next summer."
Harry Potter and the Cursed Child has its first West End previews in June 2016 and will see Jamie Parker play an adult version of Harry and Paul Thornley portray Ron Weasley.
Long before the announcement, people had discussed the possibility of Hermione being black with authors of fan fiction and artwork showing her with dark skin and hair.
Noma Dumezweni is an experienced theatre star and most recently made headlines for taking on the lead role in Linda, with just a week to prepare, after Sex and the City's Kim Cattrall dropped out of the production.
"I'm a great theatre actor and a great supporting actor - this is the year of finally acknowledging that - but here I am playing a role that was originally going to be a white woman, and that's what the set-up around the casting is," she told The Guardian at the time.